Labour divided on support for PM's May EU single market exit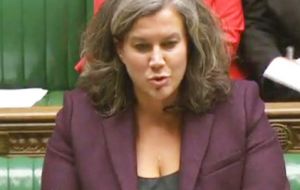 A group of backbench Labour MPs have put forward a Commons motion to stop the Article 50 bill. Proposed by former shadow Health Secretary, Heidi Alexander and supported by 18 MPs, it argues they can't support the Prime Minister's plan to take Britain out of the EU's Single Market.
The 'reasoned amendment' tabled by Heidi Alexander could throw out the bill at its second reading in Commons, the first time MPs get a chance to debate it. The proposal asks for the bill to be stopped on the basis that it fails to safeguard British interests in the single market.
While the measure is extremely unlikely to get anywhere, it shows Labor's unease about Britain leaving the single market and highlights the divisions within the party.
And grassroots activists have accused Party Leader Jeremy Corbyn, of having made the wrong call on the Party's policy on Brexit and betraying his socialist values.
Mr Corbyn has suggested he would be prepared to sack shadow ministers who vote against this, adding it would not be possible for frontbenchers to remain in their jobs, while voting against the bill.
The issue is proving to be hugely divisive for the party, with Labour facing further resignations.