Judge rejects Trump's travel ban appeal; new hearing on Monday
Monday, February 6th 2017 - 10:17 UTC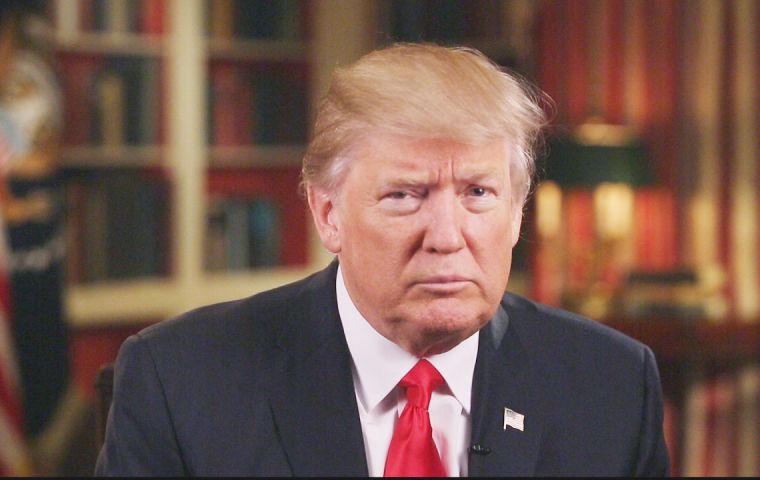 Donald Trump has ramped up his criticism of the federal judges who suspended his travel ban. It comes after other judges rejected his appeal to have his executive order immediately reinstated.
On Friday, federal judge James Robart halted the order that temporarily blocked all refugees and citizens of seven Muslim-majority countries from entering the US. The 9th US Circuit Court of Appeals on Sunday denied a formal request by the US Department of Justice to lift the ruling.
The hearing gave the Trump administration until Monday afternoon to file more arguments before a final decision is made - meaning the ban could be up and running again soon.
On Twitter, Mr. Trump said: "I have instructed Homeland Security to check people coming into our country VERY CAREFULLY. The courts are making the job very difficult!
"Just cannot believe a judge would put our country in such peril. If something happens blame him and court system. People pouring in. Bad!"
Many of those caught up in Mr. Trump's travel ban last weekend took advantage of the suspension of the order to complete their disrupted journeys to the United States.
Acting solicitor general Noel Francisco argued on Saturday night that the President's authority is "largely immune from judicial control" when it comes to deciding who can enter or stay in the US.
In a personal attack on Judge Robart on Saturday, Mr Trump described him as a "so-called judge" in another series of ill-tempered tweets. He accused the Seattle judge of opening "up our country to potential terrorists and others that do not have our best interests at heart".
The President's decree, signed on 27 January, barred entry for 120 days of any refugees awaiting resettlement. Citizens from Iran, Iraq, Libya, Somalia, Sudan, Syria and Yemen were also banned for 90 days.