Post-Brexit UK citizens rights: Rajoy supports reciprocal arrangements for Britons
Monday, February 6th 2017 - 09:50 UTC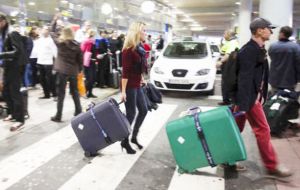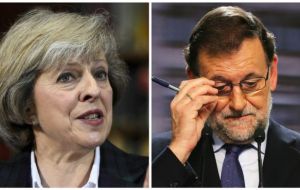 Theresa May's hopes for an early deal on the post-Brexit rights of British citizens living in the EU were given a boost as Spain's Mariano Rajoy backed the plan. The Prime Minister has refused to guarantee the status of EU citizens in the UK unless reciprocal arrangements are made for Britons living on the continent.
Spain's agreement on the issue is significant as the country hosts the largest number of Britons living abroad in the European Union. Number 10 said Spanish prime minister Mr Rajoy backed Mrs May's hopes for an early deal during talks on the margins of an EU summit in Valletta.
"They discussed the issue of reciprocal rights, and agreed it would be good to get agreement on this issue early on in the negotiations," a source said.
The white paper setting out the Government's Brexit plans said there are around a million UK nationals who are long-term residents of other EU countries, including around 300,000 in Spain.
The document indicated that a small number of EU members had blocked the PM's plan for the status of citizens to be resolved before formal Brexit negotiations.
"Securing the status of, and providing certainty to, EU nationals already in the UK and to UK nationals in the EU is one of this Government's early priorities for the forthcoming negotiations," the paper said.
"The Government would have liked to resolve this issue ahead of the formal negotiations. And although many EU Member States favour such an agreement, this has not proven possible."
"The UK remains ready to give people the certainty they want and reach a reciprocal deal with our European partners at the earliest opportunity. It is the right and fair thing to do."