British government manages to avoid conditions to the Brexit bill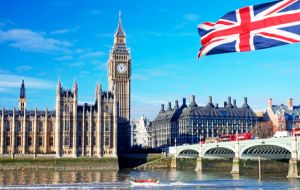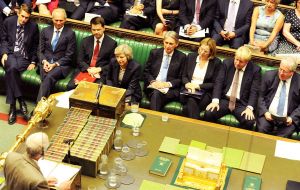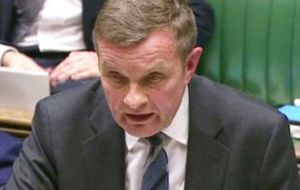 The British government has seen off an attempt to add conditions to its Brexit bill as a Conservative rebellion was avoided. MPs rejected a bid by Labour's Chris Leslie to force the government to consult Parliament on the deal struck with the EU before it is finalized. It came after ministers pledged that a "meaningful" vote would be offered.
Labour and some Tories had pushed for MPs to have a decisive say on the final terms, but the 326 to 293 vote meant the bill remained unchanged. Seven Conservatives rebelled, while six Labour MPs voted with the government.
Several other attempts to amend the draft legislation, which if passed will authorize the prime minister to formally begin Brexit negotiations under Article 50 of the Lisbon Treaty, were also rejected during more than seven hours of debate.
More amendments will be considered on Wednesday before MPs hold a final vote on whether to back the bill. Theresa May has already promised Parliament will get a say on the final deal, but critics, including some Conservatives, said they wanted more than the "take it or leave it" vote being offered.
Any possibility of a major Conservative rebellion appeared to be halted by comments from Brexit Minister David Jones.
Mr. Jones said MPs would get a say on the final draft Brexit agreement before it was voted upon by the European Parliament. "This will be a meaningful vote," he told MPs. "It will be the choice of leaving the EU with a negotiated deal or not." However, some MPs questioned whether any concessions had in fact been offered, with Downing Street playing down claims the government's position had changed.
Asked what would happen if Parliament rejected the Brexit deal or if there was no agreement with the EU to vote upon, Mr. Jones said that in each scenario the UK would still leave the EU but "fall back on other arrangements".
This would effectively see the UK default to World Trade Organization trade rules, involving potential tariffs on exports and imports. Opponents of Brexit have said this would cause real damage to British business, but supporters say the UK can live with the consequences if necessary as the UK would then be free to negotiate its own trade arrangements.
Mr. Jones said the government wanted to avoid a situation in which ministers were sent back to the negotiating table to hammer out a better deal.