Mercosur/EU technical discussions in Brussels ahead of Buenos Aires meeting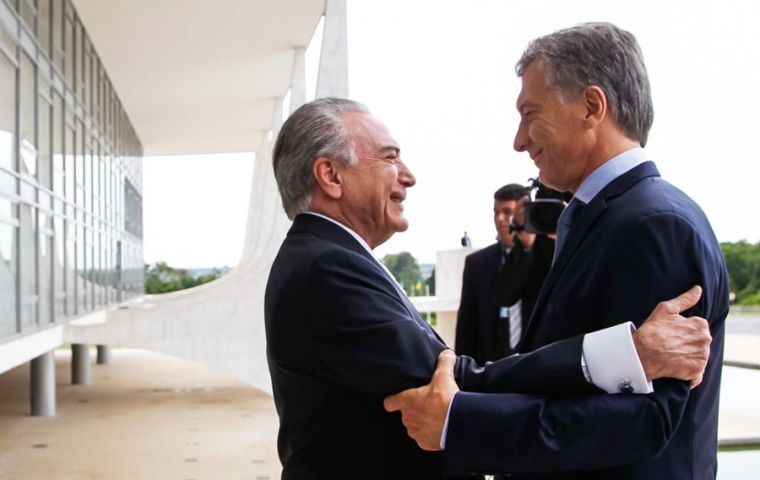 Mercosur representatives will be meeting their European Union counterparts this week, beginning Monday, in Brussels in anticipation of another round of trade and cooperation discussions scheduled for March in Buenos Aires. Mercosur members, under the coordination of Argentina, which currently holds the group's chair are attending with a common position reached after several days of videoconferences.
Ambassador Daniel Raimondi worked the consensus with Paraguay's Rigoberto Gauto; Brazil's Ronaldo Costa Filho and Uruguay's Alejandro Miernies, and their respective support teams.
This Monday's agenda in Brussels will begin with a first meeting of Mercosur representatives to be followed by a round of discussions on the different sectors, government appropriations, market access, sanitary measures both for animals and plants, services and investments. This week's round is in anticipation of the main meeting scheduled for the second half of March in the Argentine capital.
The Brussels round is supposed to help iron out some of the most controversial points, or at least address them with a raft of options to be presented in Buenos Aires. Apparently some of those items which will need further discussions are referred to the auto industry and professional services.
In a meeting earlier this month in Brasilia, presidents Mauricio Macri and Michel Temer agreed to give a new thrust to trade negotiations with the European Union and also approach other economic spaces, such as the Pacific Alliance and EFTA, plus Japan and Korea in Asia. This is the first time in many years that Mercosur senior members, Brazil and Argentina, supposedly hold a common approach towards open markets, widening Mercosur to include other significant global groups and are prepared to dismount internal tariffs.