Panama Papers office raided as part of the Petrobras/Odebrecht investigation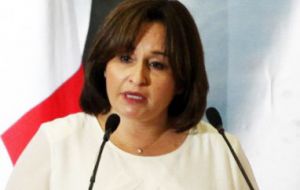 The offices of Mossack Fonseca, the law firm at the centre of the Panama Papers leak, were raided on 9 February as part of an ongoing investigation into Brazil's biggest corruption scandal, the so called Operation Carwash ("Lava Jato" in Portuguese) involving the state-run oil company Petrobras.
Following the raid, the firm's founders Ramon Fonseca Mora, who is also an award-winning novelist, and Jurgen Mossack were detained and transferred from the Public Prosecutor's Office to police cells in the capital to continue the investigation, el Mundo reported, quoting their defense lawyer, Elías Solano.
Panama's attorney general Kenia Porcell explained in a press conference that information seized in the raids is evidence of the firm's involvement in financial crimes and in the bribing activities occurring in Brazil. According to the investigators, Mossack Fonseca was helping their Brazilian clients in money laundering activities.
"In simple words, the money coming from the bribe, circulates by different societies to return bleached or washed to Panama," Porcell said, adding: "Remembering the words of Pope Francis: against corruption we must all face it with tenacity, courage and commitment, because corruption damages, damages people, institutions and affects all people."
Speaking to reporters, Fonseca denied the charges, although 57 politicians and companies already being investigated under the Petrobras scandal have also been named in the Panama Papers leak.
"Mossack Fonseca has no relationship with Odebrecht, nor with any other Lava Jato company," Fonseca said, as reported by Reuters. Odebrecht, Latin America's biggest construction company, admitted in December to bribing officials in Brazil, Panama and other countries to obtain government contracts between 2010 and 2014.
In a statement shared on their website, Mossack Fonseca labeled the surprise raid as a "arbitrary" and "biased". According to them, all the evidence needed in the investigation should have been collected in the April 2016 raid.
"We categorically reject today's arbitrary and biased actions," the statement read. "All the actions that the prosecution has taken against the firm today are an attempt to divert the attention from those who really merit a deep and proactive investigation from the authorities on crimes that have already been confessed.