Brazil forecasts record soy and corn harvests, on good climate conditions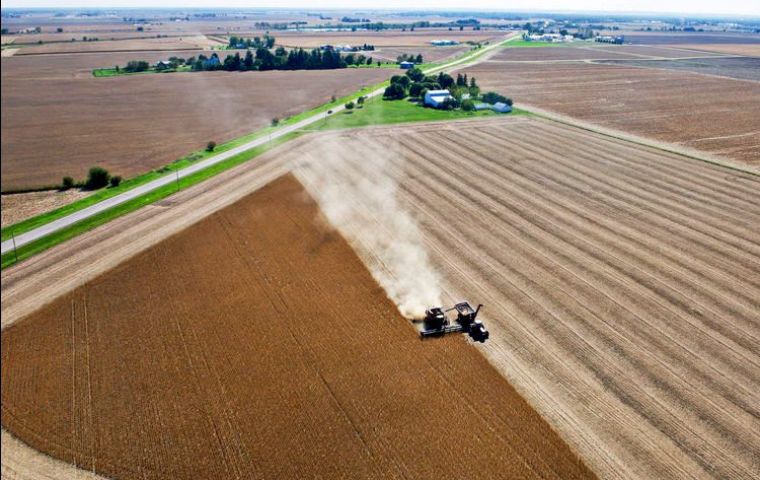 Conab, the Brazilian crop supply agency lifted its forecast for the second-season corn crop by some 2.5m tons, citing good weather. Conab forecast the Brazilian safrinha crop, which is sown after soybeans are harvested, up 44% year-on-year, to 58.59m tons. This compares to the 56.10m tons Cobab forecast in January.
The rise was driven by a sharp recovery in yield from a year earlier, as well as an uptick in planted area. In the main central-west Corn Belt, the safrinha crop is 10% sown, Conab said, with "occasional delays due to the rains".
Corn yield is expected to rise to average levels, "given the good climatic conditions for the crop," Conab said.
Conab forecast total corn production in 2016-17 at a record at 87.4m tons, compared to a previous estimate of 84.5m tons.
Separately the US department of Agriculture's Brasilia bureau saw total corn production rebounding to 84.0m tons, due to the bigger safrinha crop. "In 2015-2016 the rains ended early, severely impacting the second safrinha crop corn," the bureau said.
"It is expected that this year's second crop will be fully planted by middle of March, so as to maximize the benefits of the seasonal rains and boost yields before the season ends, normally in May."
Conab also lifted its forecast for soybean production by 1.8m tons, to a record 105.6m tons.
"The strategy set up by the producers, of increasing the soybean planting, using the best available agricultural inputs, as a way to compensate for the failure of the previous season, was rewarded at the national level, due to good in the different stages of development of the plantations," Conab said.
This week private analyst Agroconsult forecast Brazilian production at 105.3m tons, up 900,000 tons year on year.