UK Ambassador Kent interview in La Nacion is not accurate
Friday, February 17th 2017 - 11:36 UTC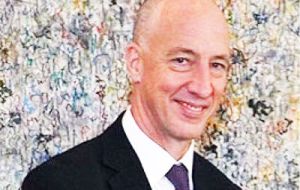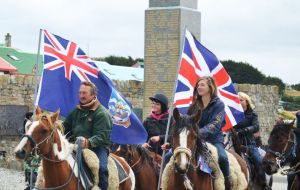 Political and diplomatic analyst from Argentine newspaper La Nacion has altered an online version of an interview due to his inaccurate reporting of an interview with the British Ambassador in Argentina.
The interview given by Ambassador Mark Kent to Martin Dinatale, "intimated that after Britain and Argentina work through various items they might well talk about sovereignty," explained MLA Gavin Short on a social network site.
He added: "There was also mention of our 'interests' and not wishes. These interviews are recorded and the recordings clearly show that the Ambassador did NOT use those words."
He drew attention to an Embassy circular as follows:
The interview published by La Nacion on Sunday contained some quotes attributed to the Ambassador that were not accurate, including the one used as a title.
The title read: "We can work on a lot of bilateral issues before we speak of the islands' sovereignty."
The Ambassador's actual words were: "We can work together on a lot of bilateral issues, leaving the sovereignty issue to one side."
The other phrase was: "When we talk about the future of the islands we have to recognize the islanders, their interests, and their life."
The Ambassador's words were: "When we talk about the future of the islands we have to recognise the Islanders, recognize their rights, their hopes, their fears."
The Embassy sent the correct quotes to Mr Dinatale taken from their own recording of the interview, and asked him to amend - at least - the online version of the interview,
which he has done.
The Embassy said Mr Dinatale expressed his apologies and said it was what he had heard on his own recording, and it had not been done deliberately or in bad faith.