Falklands demining accident; work continues normally in other minefields
Thursday, March 2nd 2017 - 08:20 UTC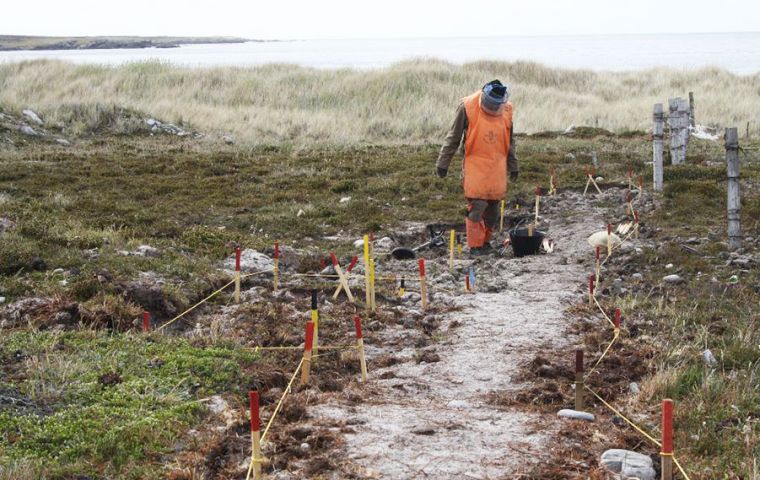 A member of the demining team is receiving treatment in hospital following a demining accident on 27 February, reports the Falkland Islands government. During routine demining, a Team Leader, suffered minor injuries to his hand following an explosion. The incident occurred in minefield SA032 located in Moody Valley, to the west of Stanley.
Demining in minefield SA032 has been suspended temporarily pending the results of a full investigation which will be carried out by the Demining Project Office, Fenix Insight, who are responsible for quality control on the project. Work will continue in other minefields on the Islands.
There is an estimated 20.000 mines, anti personnel, and anti vehicle planted in the different fields of the Falklands, left behind by the retreating Argentine military in 1982. Some of the fields have been recovered but it is a slow, complex and particularly dangerous task, which needs teams of great expertise.
Between 2009 and 2016 some thirty minefields have been cleared. Phase five of the project expects to recover another 46 spaces in two years time.