Fillon and Juppe confirm deep division among French conservatives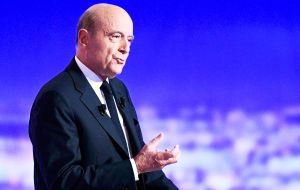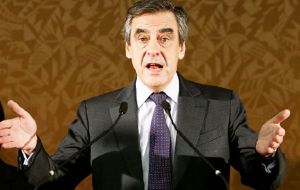 Former presidential candidate Alain Juppe said on Monday he would not run again despite calls within the conservative Les Republicains party for him to replace the increasingly isolated Francois Fillon, who faces defeat over a phony jobs scandal.
"I confirm once and for all that I will not be candidate to the presidency of the Republic," the 71 year-old former prime minister told a news conference in Bordeaux, the western coastal city of which he is mayor.
Juppe argued that it had become harder than ever to unite his party and that voters wanted fresh faces. "France needs a renewal, but I will not embody that renewal," Juppe said, adding "for me it is too late but it is not too late for France."
Recent polls have shown that Juppe as a candidate would have made the second round comfortably, thus fueling speculation, especially among right-wing militants, that he could replace Fillon.
Juppe was harsh in his criticism of Francois Fillon, whom he described as obstinate in his determination to continue despite his sharply declining popularity and opinion polls showing him losing in the first round of voting on April 23.
"What a waste!," Juppe said. "His defense system, based on the denunciation of an alleged conspiracy and a political assassination attempt, has led him to a dead end."
Fillon, who had secured a landslide victory over Juppe in the right-wing primary last November, has been summoned to appear before magistrates on March 15, likely to be formally charged over allegations that he provided bogus parliamentary jobs for his wife and two of his children.
The embattled candidate insisted on Sunday that he would remain in the race even as defections from his party and campaign continue.
Divided by the scandal, leaders of the center-right party, Les Republicains, are set to meet to discuss the crisis ahead of a March 17 deadline when all presidential candidates must be formally endorsed by at least 500 elected officials.
Fillon said he would be present at the meeting. Earlier on Monday, former French President Nicolas Sarkozy called for Fillon and Juppe to meet with him in a bid to find a solution.
Sarkozy said on his Twitter account that the aim of the meeting was to ensure a "dignified and credible way out from a situation that cannot last any longer and is the source of deep concerns among French people".
The first round of the presidential election is set for April 23 and the runoff on May 7