Temer moved out of the presidential palace because of "bad energy and ghosts"
Wednesday, March 15th 2017 - 06:52 UTC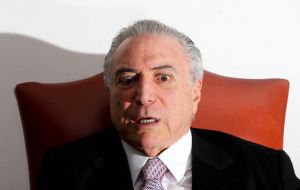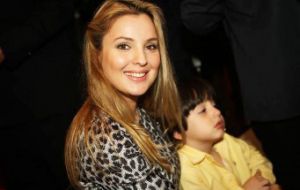 Brazilian president Michel Temer confessed in an interview with the leading news magazine Veja that he and his family moved out of the nation's Alvorada Palace, the official presidential residence, over bad energy and "ghosts" that kept him and First Lady Marcela Temer from sleeping well at night.
"I felt something strange there. I wasn't able to sleep right from the first night. The energy wasn't good," Temer told Veja, noting that his wife agreed with him on the negative energy. His son, seven-year-old Michelzinho, was comfortable at the palace, but the sleepless nights were too much for the first couple.
"He says he has not been able to sleep since. Were they ghosts? He asked. The solution was to return to Jaburu," Veja notes in its preview of the print-edition interview. Jaburu Palace is the official vice-presidential residence, where the Temer family lived as Michel Temer served President Dilma Rousseff has her second-in-command. The family had taken well to Jaburu, where Marcela Temer demanded US$6,500 in interior design repairs.
Temer became president following the impeachment of Rousseff last year; as he is only acting president, he does not have a vice president, and Jaburu was to remain vacant between now and the 2018 presidential elections.
The Veja article vows to be as much a political look at Temer as a personal one. Titled "Temer, the Reformer," Veja touts a preview of a variety of economic reforms Temer hopes to implement to undo nearly 13 years of uninterrupted populist rule. Both Rousseff and her predecessor, Lula da Silva, belong to the leftish Workers' Party and relied heavily on alliances with rogue states like Cuba and Venezuela for support in the region.
The revelation that Temer fears the presidential palace has taken up most of the headlines from his confessions to Veja, however. He is not the first to accuse the Alvorada of being a haunted location. Rousseff herself did not deny the rumors, though she lived in the palace and rejected the idea that ghosts were worth fearing.
"I am not afraid of ghosts, but a relative of mine will not go into the hallways because they are afraid of running into Figueiredo," she told newspaper Folha de Sao Paulo, referring to the late military leader João Baptista Figueiredo, said to roam the halls of Alvorada.