Argentine government offices can't stop calling the Islands... Falklands
Tuesday, March 28th 2017 - 08:24 UTC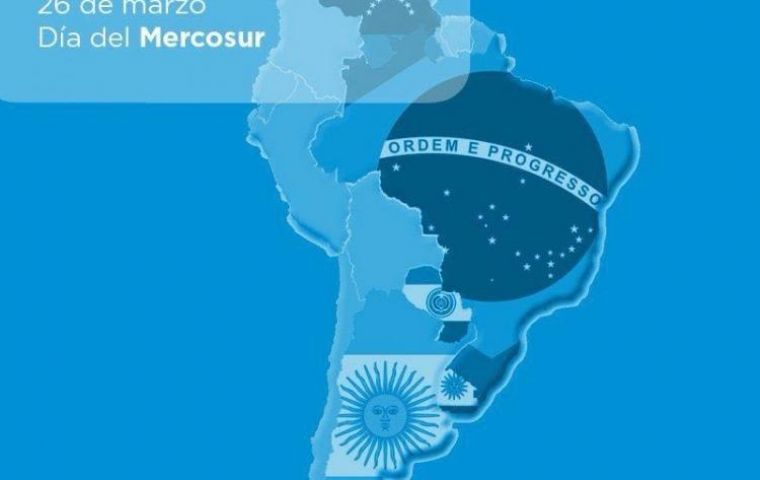 Argentine government offices and dependencies don't seem to be able to get things right. When they publish maps of Argentina including the disputed South Atlantic Islands, on several occasions they have identified them as the Falkland Islands, and when not simply forgot to include them.
That is what happened with ANSES, the Argentine decentralized social insurance agency which depends from the Ministry of Labor and Social Security. In effect in its network and commemorating an anniversary of Mercosur, the office aired a map of South America indicating the group's members and...the Falkland Islands.
Following a barrage of complaints and repudiation messages, the reference to the Falklands, and the Islands, were completely eliminated from the map. Again Argentine public opinion was furious.
Less than a month ago a similar situation happened with Argentine Radio Television and an official map, again Falkland Islands.
The Ministry of Defense could not be absent from the ongoing distraction, and a year ago published a map which included the Falkland Islands denomination.
At the end of the year the Social Development ministry, headed by Carolina Stanley printed an end of the year flyer with a map of Argentina that...was missing the Islands, Falklands or Malvinas.