Maduro gained his true objective: sweeping authority to cut oil deals on behalf of PDVSA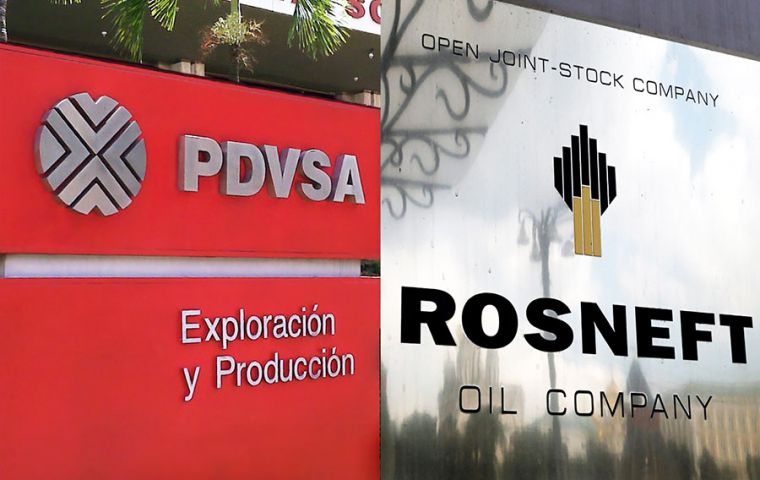 Venezuelan Supreme Court reversal decision to take over the opposition-led congress seems to have yielded to domestic and international pressure, but it still gives embattled populist President Nicolas Maduro broad new powers over the country´s vast oil wealth, which now appears to have been his true target.
In effect while the court backed off its Wednesday decision to fully take over the legislative branch, it left in place sweeping new authority for Maduro to cut oil deals on behalf of PDVSA, the state-run oil company, without congressional approval.
Maduro's cash-strapped government now has the autonomy to sell stakes in Venezuela's oil fields, which contain the world's largest reserves, or launch new joint ventures with foreign firms.
The court action sets the stage for a protracted legal and political contention that could spook foreign investors and further undermine the nation's efforts to stabilize PDVSA, anticipated opposition lawmakers and industry experts. The state-run firm is already reeling from lower oil prices, a cash-flow crisis and chronic operational problems that have crippled its ability to serve customers worldwide.
The fight centers on a constitutional requirement that the National Assembly approve PDVSA contracts of "national public interest" with outside companies. The legislature, which has been controlled by members opposing Maduro's government since late last year, has warned investors that oil deals would be invalid without assembly approval.
Opposition lawmakers slammed state-run Russian oil major Rosneft, for instance, after it paid US$500 million last year to increase its stake in the Petromonagas joint venture, to 40% from 16.7%, without legislative approval.
Rosneft, a major PDVSA partner at a time when relations between Caracas and Moscow have grown increasingly cozy, said the deal was legal. But the episode underscored the potential legal quagmire for investors. Following the court's action on Saturday, opposition leaders vowed to continue challenging the validity of oil deals it has not approved.
"This is desperation for dollars," opposition lawmaker Elias Matta, the vice-president of the congressional energy and oil commission. "Let it be clear that any company created under this scheme will be null - totally null."
In theory, the court's decision would allow Maduro's government the power to do anything short of privatizing PDVSA without approval of the National Assembly, said Francisco Monaldi, a fellow in Latin America energy policy at the Baker Institute in Houston.
"But the legal ground could not be shakier if there is a change in government," he said. "As a result of all this international scandal, foreign investors will be less likely to invest."
Amid mounting debts, Venezuela has sought to sell stakes in oil fields to bolster its dwindling coffers before a deadline to pay about US$3 billion in bond obligations this month, sources say.
Late last year, Venezuela used 49.9% of its shares in U.S. subsidiary Citgo as collateral for loan financing from Rosneft. The move enraged opposition politicians who argue a desperate government is mortgaging prized national assets.