Chile's annual resources' report shows nine fisheries are depleted or collapsed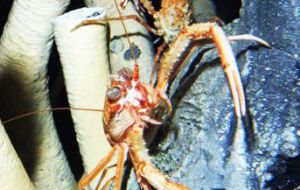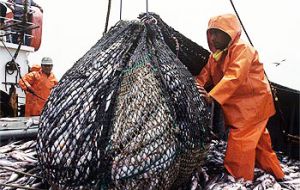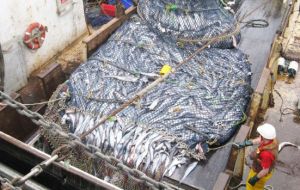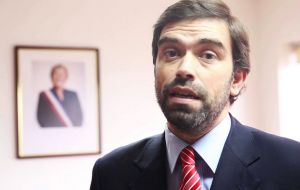 The latest annual report from Chile's Fisheries administration, "Public Account of Resources Status 2016" indicates that of the 43 existing fisheries, 25 have biological reference points (PBR) which means a precautionary approach. The presentation was made by Paolo Trejo, Under Secretary for Fisheries and Aquaculture.
The report shows that of these 25 fisheries, one is in the under-exploitation status, seven in full exploitation, six in over-exploitation and nine of them are depleted or collapsed, while in two fisheries no status was determined. Out of this situation, three fisheries showed an improvement in their status, while one moved to a collapse level.
In the case of the remaining 18 fisheries, they are subject to suspension of access (full exploitation) and mostly with formed management committees.
Among the positive status changes presented by the 2016 report, the red squat lobster is highlighted (Regions XV to IV), which from full exploitation status in 2016 moved to under-exploitation, being located in the maximum sustainable and higher yielding status of the Fishery, being the fishery with the most important improvement of the period.
Further good news came from the anchovy fishery (Regions III and IV), which went from overexploitation (qualified in 2015), to a fully exploited status in 2016. Meanwhile, Chilean hake came out of depleted status to be located in overexploitation status.
However, the status of the hoki (V-XII) declined in comparison to year 2015, to the exhausted or collapsed condition in 2016. This definition was made on the basis of the stock assessment carried out by the IFOP. According to the Technical Scientific Committee it was concluded that the spawning stock biomass is in a state of exhaustion, with a rate of exploitation around the maximum sustainable yield.
Trejo highlighted the improvement of the status of the three fisheries: "Progress towards sustainability restates that the conservation strategies and the precautionary approach we are pursuing have been well implemented, adopting management measures, which following the guidelines of the Scientific Technical Committees of each fishery have made it possible to continue advancing".
He also underlined "the close commitment of the entire fishing sector of Chile through the 34 Fisheries Management Committees, the 16 operational management plans and the new plans passed in 2016 (common hake, southern hake, demersal crustaceans, northern golden kingklip, southern golden kingklip, anchovy and common sardine, also for benthic resources, standing out huepo and navajuela). Work that shows that the recovery of the domestic fisheries is everyone's task", concluded the Chilean official. (FIS)