Mine Action Day 2017: OAS calls on regional countries to continue clearing landmines
Wednesday, April 5th 2017 - 05:06 UTC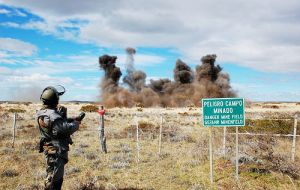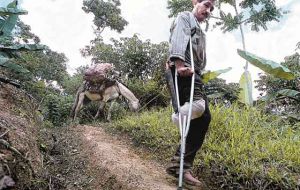 On this International Day for Mine Awareness and Assistance in Mine Action 2017, the Organization of American States (OAS) wishes to highlight the many significant advances toward the goal of making the Americas the first landmine-free zone in the world.

As we encourage the governments of Chile, Colombia, Ecuador and Peru to continue to work to clear all landmines in their national territories in the coming years, we recognize the other nations of our region that have successfully achieved this goal, including Costa Rica, Guatemala, Honduras, Nicaragua and Suriname.

Over the past 25 years, the OAS has supported national programs for the safe removal of landmines, for educating the public about mine safety, for the physical and psychological rehabilitation of victims, and for the socio-economic reintegration of survivors of land mine accidents. These programs are crucial to the security and economic growth of mine-ridden areas.

Our work together with the member states has helped people regain the ability to live and work without fear of injury or death from these hidden killers.

Although many factors have contributed to the overall reduction of landmine incidents in the Americas, increased awareness has played an important role leading to fewer numbers of landmine accidents and fewer victims. The OAS Program for Comprehensive Action against Antipersonnel Mines, known as AICMA, for its initials in Spanish, coordinates and conducts mine risk education programs in at-risk communities, educating people of all ages.

At the OAS we are guided by the slogan "More rights for more people" - and what right is more basic than the right to live free from the kind of danger posed by landmines? That is why today invite all people of all nations of this hemisphere to reflect on what can be done to provide mine affected areas with the same priceless sense of security we find in our own communities.