Brazil's trade surplus in March soared 61.2% to US$ 7.14bn
Friday, April 7th 2017 - 12:46 UTC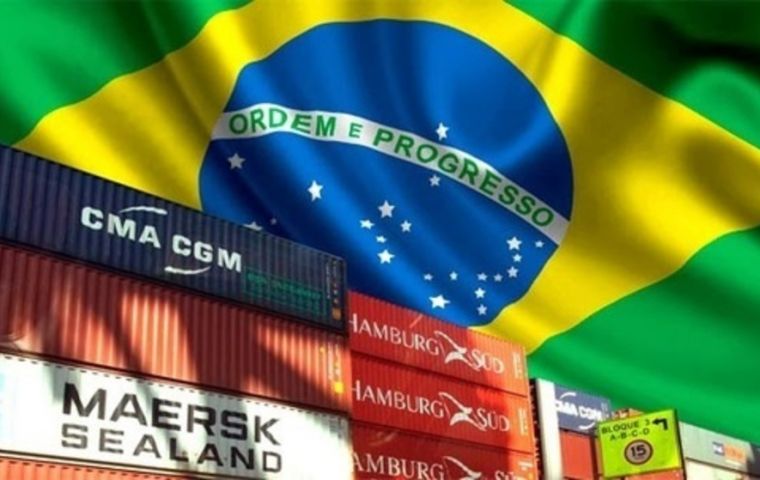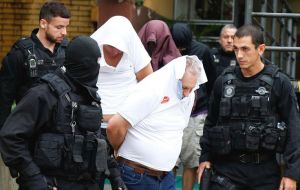 Brazilian exports outweighed imports by more than US$7 billion in March despite fears that the economy could be hard hit by the country's on-going meat scandal. The country recorded a US$7.14 billion trade surplus last month, the highest level on record for the country and a whopping 61.2% increase on the previous year.
The data, collated by Brazil's Ministry of Industry, Foreign Trade and Services, shows increased exports across all major product groups, including chicken and meat, which were recently shunned by international importers amid allegations of corruption.
An investigation by Brazilian police raised questions over the quality of the country's meat supply after more than 100 people, predominantly inspectors, were accused of taking bribes in exchange for allowing the sale of rotten products.
Brazilian officials have attempted to calm fears, describing the latest export figures as evidence of the measures taken by the government to uphold standards.
"The government has taken all necessary steps not to lose any buyer's market," said Herlon Brandão, director of the Statistics and Export Support Department.
"After a brief scare observed at the beginning of the fourth week of March, when there was a fall in the daily average of the sector, the shipments already normalized."
While China and Hong Kong are among those to have resumed meat imports in the recent days, the EU has said that Brazil needs to introduce independent controls over its meat industry and added that it would be increasing EU checks for the foreseeable future.
Pork sales increased by 33.4% versus March 2016 while chicken and meat sales grew by 7%. The greatest boost to the economy last month came from basic products including iron ore and crude oil.