Corbyn and Labour pledge full support for Gibraltar's sovereignty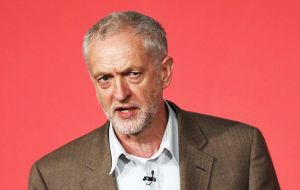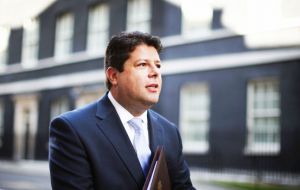 UK Labour Leader Jeremy Corbyn and Leader of the Opposition in the House of Commons has pledged his full support to Gibraltar. Mr Corbyn, who gave assurances on the British Sovereignty of Rock and the double lock commitment, did so in a lengthy conversation with the Rock's Chief Minister Fabian Picardo
Mr. Corbyn told Mr. Picardo he gave of his "full support for Gibraltar and in particular his support for working people who might be affected by the process of the UK leaving the EU."
The Chief Minister emphasised he was happy to report to the people of Gibraltar that Mr Corbyn and the rest of the Labour front bench team did not share any of the views of those in the Labour Party in 2002 who tried to force Gibraltar to share its sovereignty with Spain.
"I thanked Mr Corbyn for his support and commitment to Gibraltar and its people," said the Chief Minister.
Both men spoke about the issues facing Gibraltar as a result of Brexit. The Labour Leader was fully briefed on the issue of Clause 22 of the draft EU Council Guidelines and the problems that could raise for Gibraltar.
Last week Mr Picardo also spoke directly to the Labour Shadow Minister for Brexit, Sir Kier Starmer and to Shadow Foreign Secretary Emily Thornberry. Both, he said, had been entirely supportive of Gibraltar, its people and the continuation of British Sovereignty of Gibraltar.