Falkland Islands Government appoints Director of Health & Social Services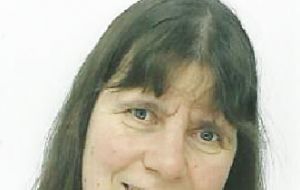 The Falkland Islands Government has announced the appointment of Mandy Whittingham as the new Director of Health & Social Services. Mandy is a registered nurse and has several qualifications in Religious Studies & Education, Health Education & Health Promotion.
She has worked at Broadmoor Psychiatric Hospital where her work included Health Promotion work with patients and staff, clinical audit and working with the hospital's research and ethics committee. Mandy has managed prison health care services in male, female and young offender establishments.
Additionally she spent four years working for Her Majesty's Prisons Inspectorate inspecting healthcare provision in adult male and female prisons, young offender institutions and juvenile offender institutions as well as immigration detention centers. More recently, Mandy has been Director of Nursing and Compliance for a private healthcare company and then a Regional Manager for a healthcare charity.
Upon confirmation of her appointment, Mandy said "I was very excited when I discovered the post of Director of Health and Social Services in the Falklands Islands as the wide variety of training and experience I have gained reflects the range of health and social care experience that this post will need. I am interested in promotion of good health as well as the treatment of health problems. I am really looking forward to the challenges and opportunities that this post offers and trust that my unusual career path will have prepared me well for this! I look forward to meeting new people and learning new things while living and working in the Falkland Islands."
Portfolio holder for Health & Public Protection, Mike Summers MLA OBE, said "The Director of Health Services is a key post in the Government, responsible for the long term development of the service, the establishment and maintenance of service standards and the improvement of public health standards. We welcome Mandy to this important role and look forward to working with her to maintain and improve our excellent service."
Mandy is due to take up her appointment in late June, and will be leaving her husband and two adult 'children' behind in England, but she is sure they will explore the Islands with her when they visit.