Chinese company buys 50% share of the Veladero mine in Argentina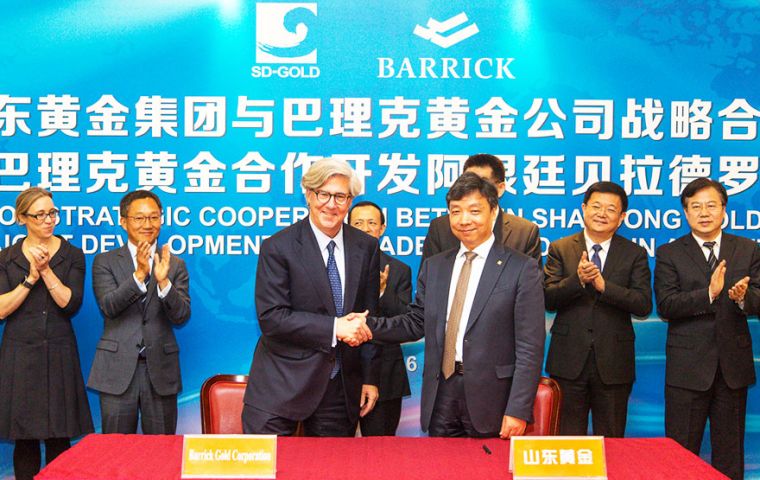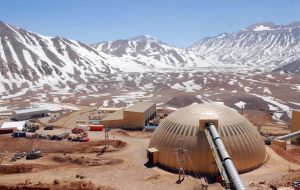 Barrick Gold and Shandong Gold, a Chinese company, have signed a strategic co-operation agreement that includes half the Veladero gold mine in Argentina. Shandong has agreed to purchase 50% of the Veladero mine in Argentina for US$960 million, and a joint venture will be created to operate it.
The mine has had operating problems with leakage from the heap leach piping in the past year. The latest occurred a week ago. Each leak has forced shutdown of the operation until remediation could be completed.
Barrick intends to use the proceeds of the Veladero deal to reduce debt and for investments intended to boost free cash flow per share.
The agreement with Shandong has two further objectives. One, the two companies will explore the joint development of the Pascua-Lama gold project on the Chile-Argentina border. Barrick took a US$5-billion write-down on that asset in 2013 after the Chilean government halted construction work at the project. Second, the two companies will evaluate future opportunities in the El Indio Gold Belt, also on the border of Chile and Argentina.
"Our ambition is to make Barrick a leading Twenty-first Century company in any industry in any jurisdiction, and by definition, that means creating a distinctive, enduring, and trust-based relationship with China and China's best companies. This agreement moves us down that path" said Barrick executive chairman John L. Thornton.
Shandong chairman Chen Yumin said, "In this global economy, it is more important than ever to find international partners with a common vision for developing mines and generating prosperity in an environmentally and socially responsible manner."
Barrick and Shandong began talks about a co-operation agreement a year ago. The details are expected to close in Q2 2017.