Macri confident a Mercosur/European Union trade accord can be expected in the second half of 2017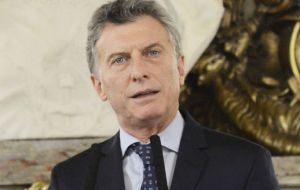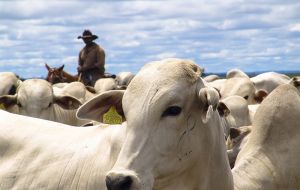 Argentine president Mauricio Macri is convinced that in the second half of the year Mercosur will sign the long awaited trade agreement with the European Union and will establish closer links with the Pacific Alliance, according to a report in one of Buenos Aires leading radios.
Argentina currently holds the rotating pro tempore chair of Mercosur, and for the first time in years, all founding members coincide in promoting free trade, opening markets and attracting foreign investment, leaving aside the protectionist ideas when the Kirchners in Argentina and Lula da Silva in Brazil were the prevailing ideas.
"We have the strong determination in Mercosur of signing a trade agreement with the European Union in the second half of this year", Macri was quoted. Likewise "we must advance in establishing much closer links with our brothers of the Pacific Alliance". The Alliance is made up of Chile, Peru, Colombia and Mexico. Mercosur
However reaching an accord with the EU still has its hurdles particularly when it comes to agriculture, highly protected by the Community, although significant advances have been reached in the issues of customs, facilitating trade, among other matters according to the latest round of EU/Mercosur talks held in Buenos Aires.
European farmers and their powerful lobbies fear imports from Mercosur in such areas as beef and chicken, of which Brazil is the world´s leading exporter. To make things more complicated the latest events regarding the "Weak flesh" operation, exposed by the Brazilian federal police, showed some of the main meat packing plants did not comply with sanitary regulations and bribed inspectors to look sideways. Over twenty countries temporarily suspended meat imports from Brazil.
Negotiations between Mercosur and EU have been ongoing since 1999, they were suspended in 2004 and re-launched in 2010. But having 28 EU countries and the four founding members of Mercosur coincide in trade issues and at the right political moment is not an easy affair.
To further give transparency to the negotiations, and contain criticisms the European Community has published in its Trade Office the report of the XXVII round of negotiations, which took place in Buenos Aires, March 20/24.