British snap election campaign takes off; May wants to increase her current majority of 17
Thursday, April 20th 2017 - 02:21 UTC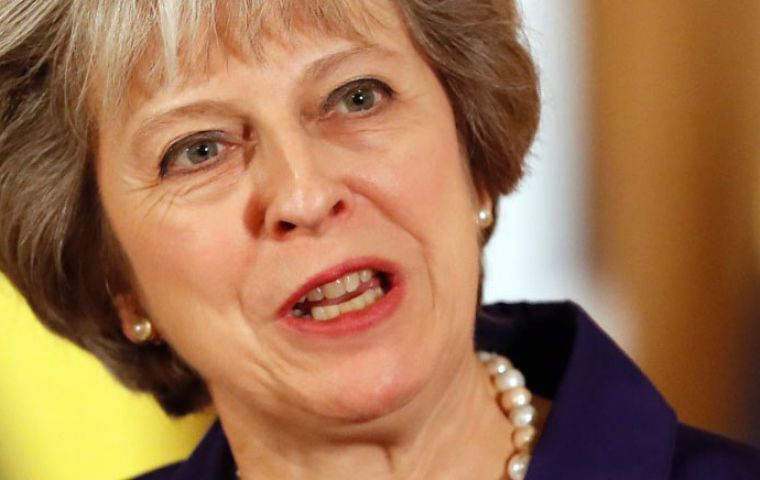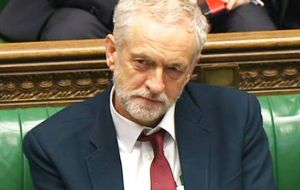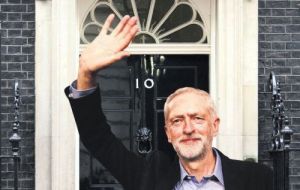 Campaigning is under way after the House of Commons backed Theresa May's call for a general election on 8 June. MPs voted by 522 votes to 13 - with Labour and Lib Dem helping secure the two-thirds majority needed to bring forward the election from 2020.

The prime minister urged voters to give her "the mandate to speak for Britain and to deliver for Britain". Jeremy Corbyn said a Labour government would stop Mrs. May from using Brexit to make the UK an "offshore tax haven".

Speaking in Croydon on his first campaign stop, the Labour leader said if elected, he would raise the minimum wage to £10 an hour and increase spending on the NHS, social care and council housing.

The Labour leader confirmed there would be no coalition deal between his party and the SNP, Scottish National Party.

The next general election had been expected in 2020, but the Fixed Term Parliaments Act allows for one to be held earlier if it has the support of two-thirds of MPs. The Commons backed holding a poll in 50 days time by a majority of 509.

Defending the move, Mrs. May told MPs there was a "window of opportunity" to hold a poll before Brexit negotiations began in earnest in June.

The prime minister is hoping to significantly boost her current Commons majority of 17 to increase her authority, ahead of 18 months of talks which will determine the manner of the UK's exit from the EU.

Mrs. May, who became PM last July after the EU referendum, told MPs that it would be wrong for the UK to find itself reaching the most "difficult and sensitive" phase of Brexit negotiations in late 2018 and early 2019 at a time when a general election was "looming on the horizon".

Speaking later, on her first campaign speech in Bolton, Mrs. May contrasted the "strong and stable leadership" she could provide with what she warned would be a "coalition of chaos" if Jeremy Corbyn was elected.

The Lib Dems, she said, were willing to "prop up" Labour, while she warned the SNP's "tunnel vision" over Scottish independence risked destabilizing the country.

The SNP, whose MPs abstained in Wednesday's vote, has accused Mrs. May of political opportunism and said only it stands in the way of a "hard-line" Tory government.

Nine Labour MPs opposed the snap election as did three independents and the SDLP's Alasdair McDonnell. Although Parliament will not be officially dissolved until early May, campaigning is already under way - with Lib Dem leader Tim Farron addressing a rally of activists in south-west London earlier on Wednesday.