How effectively has the strong UK economy delivered? May and Corbyn debate
Thursday, April 20th 2017 - 03:00 UTC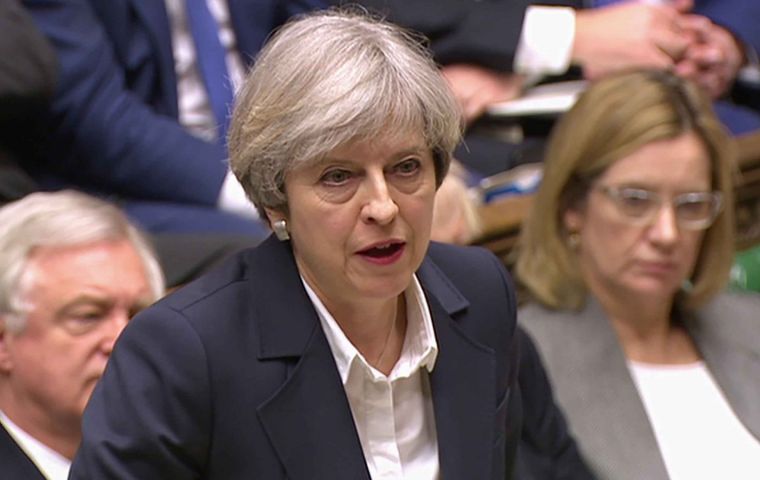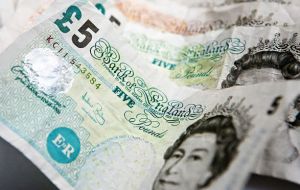 How strong is the UK economy? The issue was debated between Theresa May and opposition leader Jeremy Corbyn during Prime Minister's Questions in the House of Commons shortly before the Wednesday vote confirming the June 8 election.

Mrs. May promised to deliver "a strong economy, strong defence and strong, stable leadership" if Conservatives win the snap election, while denouncing her Labour rival Corbyn as "not fit to lead".

But Mr Corbyn told MPs Mrs May could not be trusted, after u-turning on her promise not to call an early election and accused her of running scared of TV debates during the campaign.

Mrs May told MPs: "There are three things a country needs, a strong economy, strong defence and strong, stable leadership. "That is what our plans for Brexit and our plan for Britain will deliver, and that is what the Conservative Party will be offering at this election.

"We will be out there fighting for every vote, whereas (Mr Corbyn) would bankrupt our economy, weaken our defences and is simply not fit to lead."

Mr Corbyn retorted arguing the Prime Minister cannot be trusted. "She says it's about leadership, yet is refusing to defend her record in television debates and it's not hard to see why.

"The Prime Minister says we have a stronger economy, yet she can't explain why people's wages are lower today than they were 10 years ago or why more households are in debt, six million people earning less than the minimum wage, child poverty is up, pensioner poverty is up.

"Why are so many people getting poorer?"

In a preview of her election strategy, Mrs May said: "I will be taking out to the country in this campaign a proud record of a Conservative government.

"A stronger economy, an economy with the deficit nearly two-thirds down, with 30 million people with a tax cut, four million people taken out of income tax altogether, record levels of employment and £1,250 more a year for pensioners.

"That's a record we can be proud of." But Mr Corbyn shot back: "If she's so proud of her record, why won't she debate it?"

He challenged Mrs May about the Government's failure to eliminate the deficit. "Austerity has failed," he said.

The Prime Minister said Labour's economic policies would mean it is "ordinary working people who pay the price. They pay it with their taxes, they pay it with their jobs, they pay it with their children's futures".

Corbyn pointed out that "Over the last seven years the Tories have broken every promise on living standards, the deficit, debt, the National Health Service and schools funding. Why should anyone believe a word they say over the next seven weeks?"

Mrs. May said all Labour had to offer the country was "bankruptcy and chaos" while a Conservative victory would strengthen her hand in the forthcoming Brexit negotiations.

The Prime Minister said, if she had not performed a U-turn on calling an early vote, the "crucial part" of the Brexit talks would have occurred in the build-up to a general election, which EU negotiators could have exploited as a "weakness". Opinion polls indicate the Tories enjoy a healthy lead.