Two students killed in massive marches in Venezuela; "the anti-Christs have been defeated" blasts Maduro
Thursday, April 20th 2017 - 00:51 UTC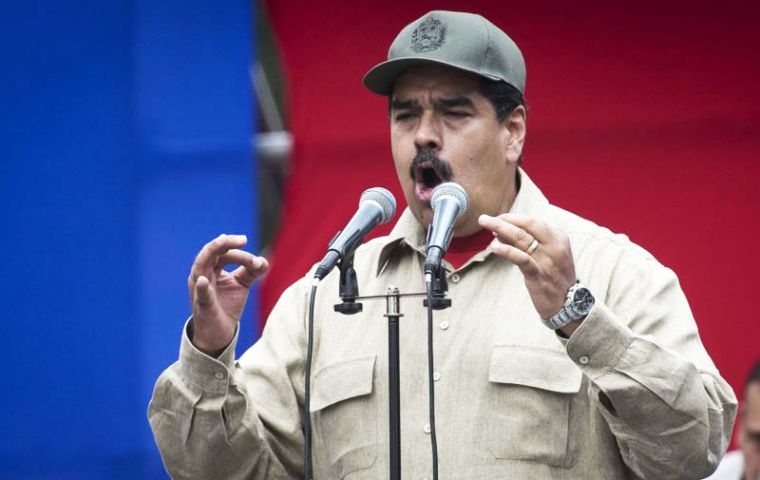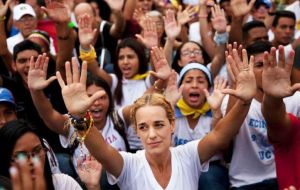 Two Venezuelan students died on Wednesday after being shot during protests against unpopular populist President Nicolas Maduro, increasing turmoil in the volatile nation amid a crippling economic crisis. Opposition supporters protested in Caracas and other cities in what they called "the mother of all marches," denouncing Maduro for eroding democracy and plunging the oil-rich economy into chaos.
Crowds swelled to hundreds of thousands, including Maduro supporters who held a counter-demonstration in the capital at the urging of the president, and clashes were reported across the country during the most sustained protests since 2014.
Maduro claims that beneath a peaceful facade, the protests are little more than opposition efforts to foment a coup to end socialism in Venezuela. The opposition says he has morphed into a dictator and accuses his government of using armed civilians to spread violence and fear.
The dueling marches drew parallels to the clashes between pro and anti-government protesters in 2002 that triggered a brief coup against late President Hugo Chavez.
Carlos Moreno, 18, a student, was leaving his home to play soccer in Caracas when armed government supporters approached a nearby opposition gathering and fired shots, according to witnesses. He was shot in the head, they said, and three security officials said he later died in a clinic after undergoing surgery.
Later on Wednesday in the opposition hotbed of San Cristobal near the Colombia border, university student Paola Ramirez died after being shot by men pursuing her and her boyfriend, according to relatives and witnesses.
"We were on a motorbike and they were following us, shooting," her boyfriend said. "I left her on a block where she was going to find her sister and I went to hide the bike. I heard shots and when I arrived she was on the ground. I tried to protect her as much as I could," he added, sobbing in front of her body.
The opposition attributed both deaths to groups known as "colectivos," armed government supporters who are frequently accused of involvement in confrontations during protests.
Wednesday's mass protest fell on a significant date for Venezuelans: On April 19, 1810, Venezuelans began their quest for independence from Spain.
On Monday, 11 Latin American countries, including Brazil, Argentina and Mexico, called on Venezuela's government to respect the constitutional right to peaceful protest.
Unidad Venezuela, a coalition of opposition parties, also organized marches in each of the country's 24 states. In addition, a demonstration took place at the Venezuelan embassy in Washington.
U.S. Secretary of State Rex Tillerson said Wednesday at the State Department, "We are concerned that the government of Maduro is violating its own constitution and is not allowing the opposition to have their voices heard, nor allowing them to organize in a way that expresses the views of the Venezuelan people"
"We are concerned about that situation. We're watching it closely and working with others, particularly through the OAS [Organization of American States] to communicate those concerns to them," Tillerson added in a brief press conference.
On Wednesday afternoon Maduro addressed a cheering red-shirted crowd in Caracas to declare that a "corrupt and interventionist right-wing" had been defeated.
"Today the people stood by Maduro!" the president said, blasting his rivals as "anti-Christs." "We've triumphed again! Here we are, governing, governing, governing with the people!" he added, before breaking into song.
Although marches were massive, many unhappy Venezuelans also steer clear of protests, fearful of violence, cynical that marches can bring about change, or too busy looking for food amid the recession.