Markets' Macron rally on Monday: Wall Street, Europe, Asia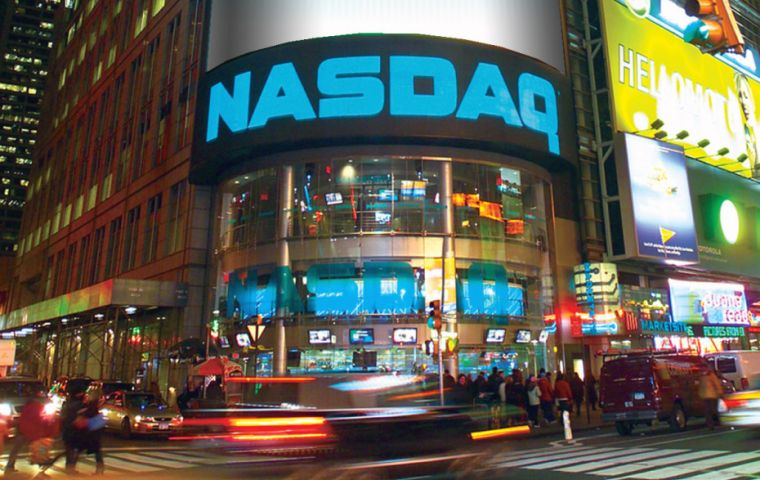 European stock market rally sparked by the French presidential election spread to Wall Street on Monday. All three main US share markets jumped more than 1%, with the tech-heavy Nasdaq index closing at a record high. Europe's main markets jumped at least 2% and the euro hit a five-month high as fears over the election eased.
Most Asian stocks markets have seen a second day of gains. They'd already reacted to the weekend vote on Monday. Japan's Nikkei 225 was up about 0.4% in morning trade, while South Korea's Kospi had increased 0.1%.
Independent pro business, pro Europe Emmanuel Macron topped the voting on Sunday and is strongly tipped as the eventual winner in the run-off with far-right candidate Marine Le Pen on 7 May. Investors had worried that far-left Jean-Luc Mélenchon would beat Mr Macron on Sunday, giving voters a choice between two Euro skeptic candidates.
In the US, the Nasdaq gained 1.2% to finish the day at 5,983.82, up about 67 points from a record set last week. The Dow Jones and S&P 500 indexes both rose 1.1%.
As in Europe, banking stocks were among the stand-out gainers.
France's CAC 40share index closed 4% up, while Germany's Dax was 3.37% up. The Cac's gains took it to its highest level since the financial crisis of 2008. In London, the FTSE 100 share index ended 2% ahead. Germany's Dax broke through 12,400 points for the first time, led higher by Commerzbank and Deutsche Bank.
In the US, JP Morgan and Goldman Sachs were the Dow's biggest risers, gaining 3.5% and 3% respectively.