Re-election amendment in Paraguay rejected overwhelmingly in Congress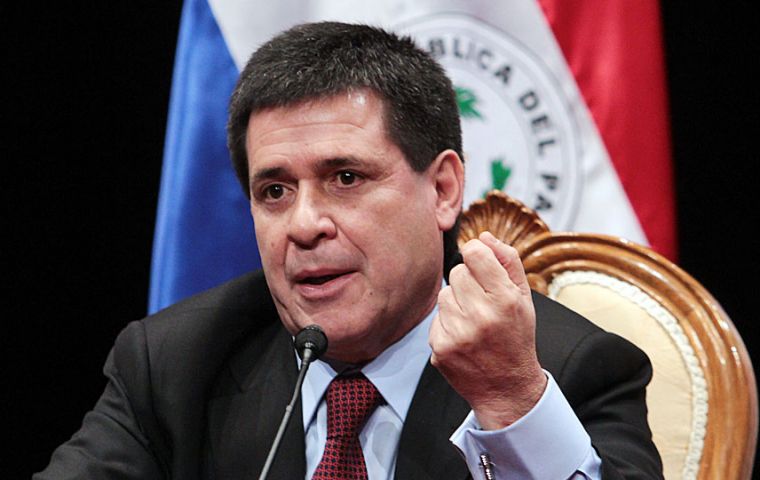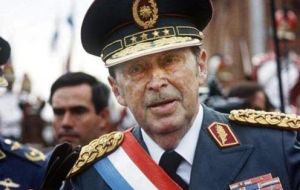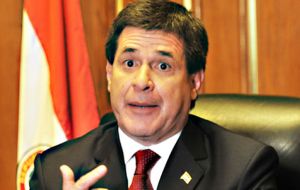 The lower house of Paraguay's Congress has voted overwhelmingly to reject a constitutional amendment that allowed the president to seek re-election. The proposal triggered riots last month, with protesters setting fire to part of the Congress building.
President Horacio Cartes eventually said he would not seek another term even if the amendment was approved. He even wrote a letter to Pope Francis promising he had no intentions of reelection.
Besides memories of a military government that held on to power for over three decades are still fresh in Paraguay, so under the 1992 constitution, introduced after the dictatorship, a head of state may only serve a single five-year term. Paraguay was controlled by military ruler General Alfredo Stroessner who seized power in a coup, from 1954 until 1989.
President Cartes meeting with the media said it was never his intention to run for re-election, but believed the amendment should have been introduced in the country's constitution as an option.
However in a non polite expression he called on the journalists to stop asking him about the issue ("stop breaking my b.... about it") since the initiative still divides the ruling coalition despite the Lower House vote.
Meanwhile protestors who were camped in a plaza near the Congress building celebrated the news with a great "democratic food party" or "Karuguasu", with such dishes as "No to the amendment" and "Resistance". Karuguasu in Paraguay is a traditional community dinner to honor Catholic saints and brings together families on Thursday before Good Friday.
The amendment was finally rejected by 78 votes and one abstention and any similar initiative can't be presented until the next legislature.
President Cartes mandate finishes at the end of 2018.