Unasur to be purged of its "ideological bias", anticipates Paraguay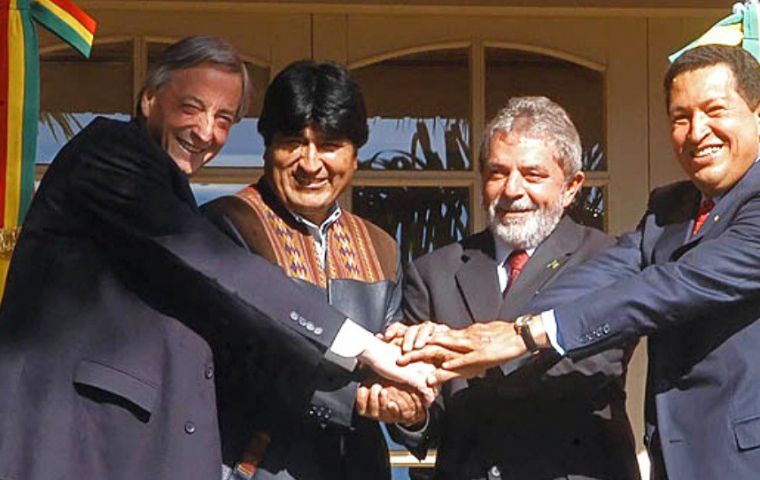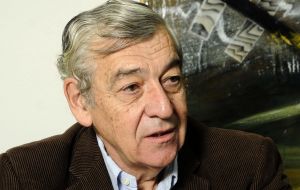 Paraguay has stated it is time to put an end to the "ideological bias" of the Union of South American Nations, Unasur, and recover its integration profile which was the main purpose of its creation. A foreign ministers summit of the region will address and advance the issue.
Unasur was originally created as the brainchild of Brazil with the purpose of uniting and organizing the region, and became official in 2011. All South American countries are full members. However at the time Brazil, Argentina, Venezuela, Ecuador and their "progressive" profile prevailed as the main force in the southern continent. It was the time of Lula da Silva and Dilma Rousseff, the Kirchners, Hugo Chavez, Rafael Correa.
Paraguayan foreign minister Eladio Loizaga said that currently the regional organization has no secretary general since Colombian Ernesto Samper, who officially held the post until the end of last year, continued to fill symbolically the chair during January on agreement from the foreign ministers. But his time is now definitively over.
At the moment there is only a chief of Desk who only manages administrative issues, until there is an agreement on a new Unasur president.
Argentina proposed ex governor and ex Senator Jose Octavio Bordón, but Bolivia, Venezuela and Ecuador requested more time to decide on the issue. Faced with this impasse the foreign minister are looking for a way to reach an understanding.
Argentina which currently holds the pro tempore chair of Mercosur has confirmed that the presidential summit of country members will be taking place next 14 July in Mendoza, when the agenda is expected to insist in the integration process and accords, as well as emphasize the economic focus of the block.
This has been the trend with Mercosur since the three of the founding members governments are decisively conservative, with a no nonsense attitude towards ideology, and geared to promote the economic development of the region. This new focus included the suspension of Venezuela, the fifth member of Mercosur, and a more orthodox approach from founding member Uruguay, despite protests inside its left leaning ruling coalition.
At the Mendoza summit the issue of the Unasur presidency is expected to be addressed informally hopefully finding a way to agree on a new president, which should be more under the influence of the conservative governments.
Thus it should not come as a surprise that the more pro-business, open market policies currently being implemented in Mercosur as a block, could soon spread to Unasur making it politically more neutral, and less inclined to the so called "progressive" approach to regional affairs.