American trust becomes largest single shareholder of FIH
Wednesday, May 3rd 2017 - 08:32 UTC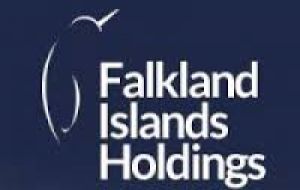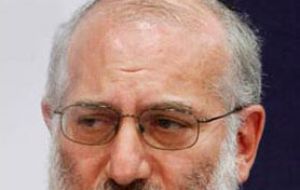 Conservative Party donor David Rowland has thrown in the towel in the Falkland Islands after losing a battle to take control of its key industries. The Rowland´s family investment vehicle, Staunton Holdings Limited has got rid of all its shares in the Falkland Islands Holdings (FIH) after shareholders rejected a takeover, reports the London financial media.
The 71-year-old's son, Edmund Rowland, netted £9.3million by selling 3.1m FIH shares at 300p each through Staunton on April 28. The investment vehicle Staunton Holdings Limited has got rid of all its shares in the Islands lynchpin Falkland Islands Holdings
He has also stepped down as chairman of FIH. The AIM-listed company was created by Royal Charter in 1852. It owns property, retail shops and hotels and sells insurance in the South Atlantic disputed territories.
In March it became the centre of a takeover battle between Rowland and Argentine property billionaire Eduardo Elsztain, who repeatedly expressed interest but never made a bid. The Rowlands' exit could pave the way for a revived takeover tilt from Elsztain and his Dolphin Fund. Anyhow he will have to wait six months before making a bid under UK takeover rules.
The battle triggered warnings from the Falklands' elected government that the company could lose its special permission to buy land without a license if ownership changed.
But Staunton's 300p-per-share offer for the 75% of shares it did not already own lapsed on April 6 when it was backed by only 34.7% of shareholders. On Monday the board announced that Staunton and its associated company Blackfish Capital had no interests left in the company following Rowland's sale.
They have been replaced as the largest single shareholder by long-standing investor The Article 6 Marital Trust, which has bought 3.6m shares giving it a 28.9% stake. The Article 6 Marital is the family trust of Jerry Zucker, the Israeli-born American businessman who died in 2008. Zucker is best known as the former owner of Canadian retail giant Hudson's Bay Company.