Uruguay advances with investors in a project to build a third pulp mill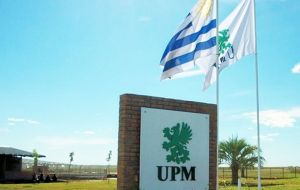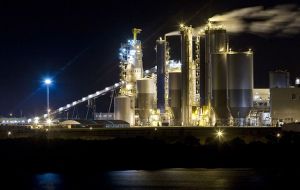 "Good progress has been made in the discussions between the Government of Uruguay and UPM concerning the infrastructure development and other local prerequisites for long-term industrial growth in Uruguay. We are now in agreement regarding the majority of the key items on the negotiation agenda," says Jaakko Sarantola, Senior Vice President, UPM, Uruguay Platform.
"Some remaining items still need to be solved as we start the work on the contract language which will specify the mutual responsibilities. Our focus lies heavily on solving these remaining topics," says Sarantola.
The Finnish company UPM which already has a pulp mill in Uruguay, successfully operating since 2005, has shown an interest in mounting its second plant, but to consider the project is demanding appropriate infrastructure, plus tax breaks and long term labor peace in a country where unions are strongly ideological. The project is a second mill for UPM but the third for Uruguay. Montes del Plata on the River Plate is a consortium shared by Chilean, Brazilian and Scandinavian pulp companies.
The release from UPM recalls that in July 2016 the company commenced discussions with the Government of Uruguay regarding the prerequisites for long-term industrial development in Uruguay, including infrastructure development.
The aim of these discussions during the first preparation phase has been to come to a mutual understanding on an investment agreement that defines the local prerequisites for industrial investment as well as initiatives for infrastructure development.
The subsequent second preparation phase would consist of a pre-engineering study and permitting process, and achieving significant progress in the implementation of the infrastructure initiatives agreed upon during the first preparation phase. This phase is expected to last one and a half to two years.
If these two preparation phases are concluded successfully, UPM will initiate the company's regular process of analyzing and preparing an investment decision regarding a potential pulp mill, concludes the release.
The Uruguayan government which has to manage an economy with an overblown budget and lower commodities prices, that at one time helped to overshadow the situation, needs a major influx of direct investment.
If UPM finally agrees to its second pulp mill in Uruguay, the overall investment is estimated in the range of 4bn dollars, which for a 60bn GDP economy is most significant, economically and obviously politically.
The group employs around 19,300 people worldwide and its annual sales are approximately EUR 10 billion. UPM shares are listed on NASDAQ OMX Helsinki. UPM - The Biofore Company - www.upm.com