Venezuela situation escalates in violence and hatred with no rational solution on sight
Thursday, May 4th 2017 - 07:12 UTC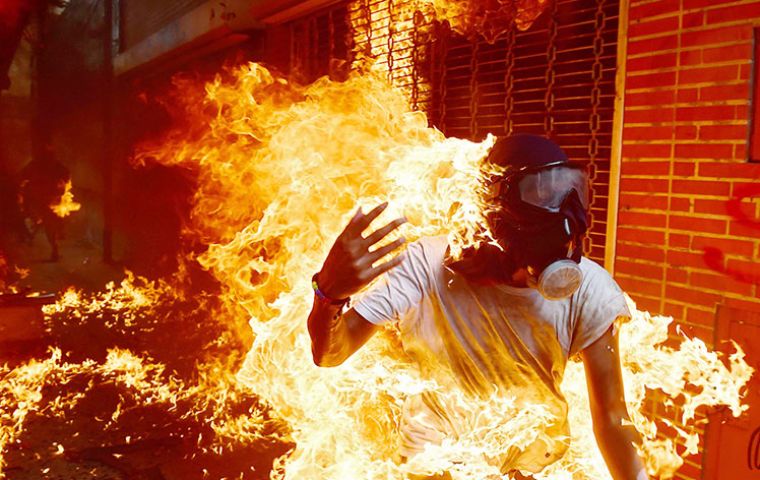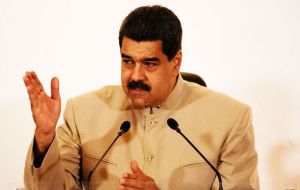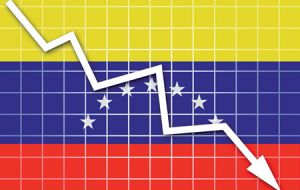 Street protests in Venezuela claimed at least two more fatalities on Wednesday, bringing the total number of people killed to more than 30 in several weeks of unrest. Thousands of Venezuelans took to the streets as president Nicolas Maduro began the process of overhauling the country's constitution -- a move that has raised the stakes in a bitter standoff between Maduro's government and a growing opposition.
"I see congress shaking in its boots before a constitutional convention," Maduro said, referring to the opposition-controlled National Assembly in a speech to his supporters.
A fresh wave of unrest has engulfed Venezuela in the past month amid a severe economic and political crisis. Venezuela's economic output shrank some 18% last year and annual inflation this year is projected to top 700%, according to the IMF.
Protesters in Caracas faced off with police in a series of violent clashes on Wednesday. Demonstrators lit vehicles on fire and police launched tear gas and deployed armored vehicles to stop crowds from reaching the steps of the National Assembly. Some 1,700 people have been arrested at protests since the beginning of April, nearly 600 of whom remain behind bars, according to Penal Forum, a Venezuelan NGO that tracks arrests and violence surrounding the protests.
In a dramatic scene caught by a photographer at one of the Wednesday protests, a man was severely burned when the gas tank of a police motorcycle exploded during clashes between protesters and government security forces. In a second incident an anti riots armored vehicle run over some protestors.
The United Nations has called for Venezuela's government to allow Venezuelan citizens to peacefully protest. "We are gravely concerned about allegations of excessive and indiscriminate use of force during the protests, as well as arbitrary detentions and killings," the United Nations Human Rights Council said in a statement released last month.
Maduro has blamed the protest organizers for the violence and dismissed the recent uprising as a U.S.-backed conspiracy to remove his government from power.
Latin American governments stated they support Pope Francis comments on the Venezuela situation, particularly that "most clear conditions" are needed to find a way out to the current political, economic and humanitarian crisis.
The governments of Argentina, Brazil, Chile, Colombia, Costa Rica, Peru, Paraguay and Uruguay said they agreed with Pope Francis "that everything possible to help Venezuela must be undertaken but with the necessary guarantees"
Thus "there must be an end to acts of violence, the return to the rule of the law, liberating political prisoners, the full restitution of the National Assembly powers and compliance with the electoral calendar".