Eight Isis sympathizers jailed in Brazil; they planned chemical attacks during 2016 Olympic Games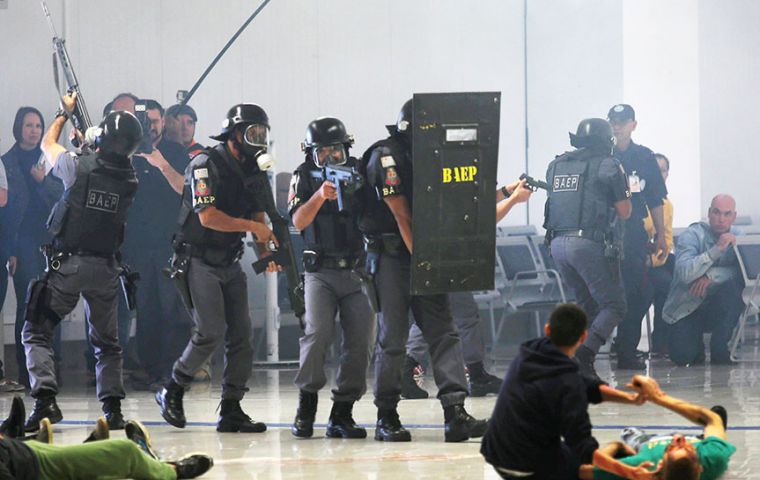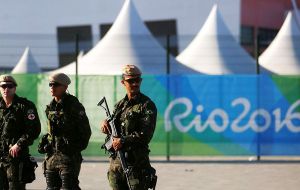 Eight Isis sympathizers in Brazil have been jailed for plotting chemical attacks during the 2016 Olympics in Rio de Janeiro. All the men were Brazilian nationals, who were also accused of promoting militant activities on the internet. The accused men were being monitored by the FBI and found to be trying to make contact with the Islamist militant group to pledge allegiance with them.
The men were among 15 suspects arrested as part of Operation Hashtag launched by the federal police in July. The operation was reportedly based on intelligence received from the FBI weeks before the start of the Olympic Games in August.
The FBI was reportedly monitoring the activities of the eight men and found them trying to contact with Isis. The FBI also found the accused trying to buy weapons. They had also shared bomb-making videos on the internet and were promoting militant activities on messaging apps.
The eight men were tried under Brazil new anti-terrorism legislation on charges of plotting chemical attacks during the Olympic Games. The other seven suspects were released following questioning, Brazilian officials reportedly said.
The leader of the group, Leonid El Kadre de Melo, received a 15-year sentence while the other seven got five to six years of jail term each, but they have said they will appeal against the sentencing.
Alisson Luan de Oliveira, Oziris Moris Azevedo, Levi Ribeiro de Jesus, Israel Pedra Mesquita, Hortencio Yoshitake and Luis Gustavo de Oliveira received six years in jail, and Fernando Pinheiro Cabral was sentenced to five years in jail.
In his ruling, Judge Marcos Josegrei da Silva said that El Kadre de Melo was "without a shadow of a doubt the person who took over the role of leader amongst the accused".