Falklands oil exploration: Maersk denies in Argentine court any involvement since 2011
Friday, May 5th 2017 - 08:30 UTC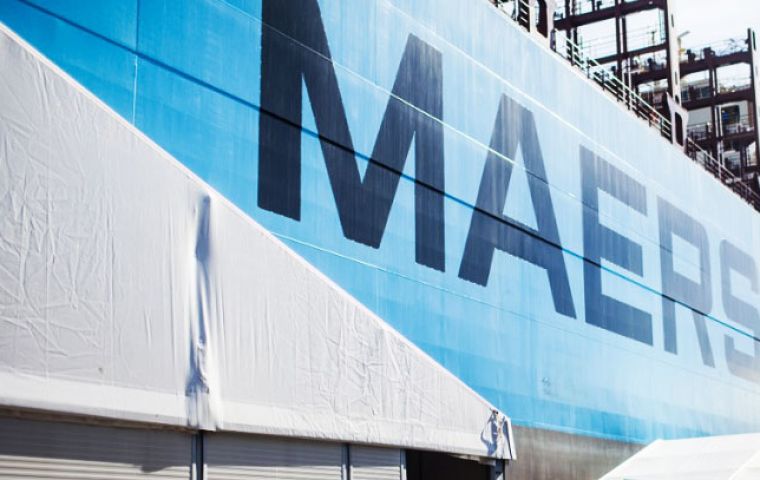 Danish shipping company Maersk has denied involvement in any offshore exploration/exploitation activities in the Falkland Islands, since specific legislation was passed by the Argentine congress. The Argentine Chamber of Tugs accused the Danish company of violating legislation referred to oil industry operations in the disputed South Atlantic Islands.
"Since 2011 Maersk, and its subsidiaries have not participated in any hydrocarbons exploration or exploitation activities in the Malvinas Islands", said the release from Anders Wurtzen, Head of Public Affairs A.P. Moller-Maersk
Maersk added that the company's activities, "as always", are in full compliance with Argentine legislation particularly Law 26.659 and its amendments compiled under Law 26.915, effective since 2011.
Allegedly since March 2011 the company's support vessels "Traveler" and "Pacer" left the Falklands and never returned to the Islands. "Contrary to what was exposed in some (Argentina) media, the two vessels were not involved in any towing of any oil exploration rig in the Islands in 2015. At the time the two vessels were anchored in Brazil"
Likewise Maersk ratified that the tug "Puncher" did not break any Argentine law. "The vessel was not involved in any activity in the Argentina continental shelf " and the same refers to oil tanker "Rapier", which "has only been involved in the transport of refined fuels fully aware of Argentine legislation".
The company finally argues that all activities in Argentine territory, are in full compliance with Argentine law, and all the pertinent documents have been shared with the Argentine authorities.