Mercosur resumes trade talks with Australia and New Zealand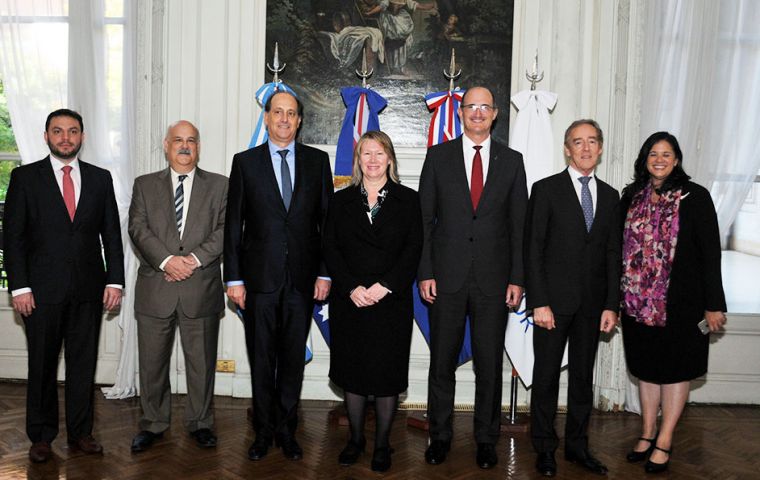 Mercosur and CER (Closer Economic Relations), with includes Australia and New Zealand, resumed trade talks this week in Buenos Aires, with Argentina currently holding the South American block presidency chairing the meeting.
Argentina's deputy secretary for Economic integration and Mercosur, ambassador Daniel Raimondi said the talks were part of the new policy emphasis, opening to the world with ongoing negotiations with the European Union, and soon to begin with EFTA, among others, and in this respect underlined the significance of having Australia and New Zealand in similar round.
The CER delegation was headed by Ambassador Frances Lisson, Australia's Permanent Representative before WTO and Martin Harvey, chief trade negotiator from the New Zealand foreign office.
According to Ambassador Raimondi the talks included a review of the two sides priorities in the Multilateral Trading System, in which Mercosur and CER share positions as part of the Cairns Group.
Likewise there was an exchange of current negotiations experiences from both sides and the parameters referred to goods and services, sanitary and phytosanitary measures, technical barriers, trade defense mechanisms and rules of origin, among other items.
Finally the delegations agreed to continue the dialogue with the purpose of achieving a substantial advance in economic, trade and investment relations, as well as tools for the promotion of growth and welfare both for Mercosur and CER members.
Last year Mercosur exports to CER reached US$ 1,1 billion and imports slightly less, US$ 1,08bn.