Mercosur and Japan resume talks on trade and investment opportunities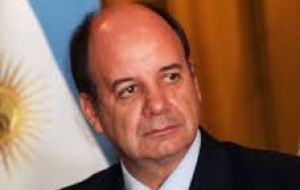 Mercosur and Japan resumed trade negotiations and exchanged data on the state of their respective agendas regarding the IV chapter of the bilateral dialogue. and reaffirmed their commitment to continue with the talks. The delegations met in Buenos Aires at the foreign ministry, chaired by Argentina which currently holds the pro tempore chair of Mercosur.
The Japanese side was headed by ambassador Yasushi Takase, director of the Latin America and Caribbean Desk at the Japanese foreign ministry, while the Mercosur delegation by ambassador Daniel Raimondi, Argentine deputy secretary of Economic integration of the Americas and Mercosur
Ambassador Raimondi emphasized Mercosur renewed policy of increasing contacts both overseas and regionally to advance integration, in the framework of expanded world trade.
As part of the talks delegations exchanged positions on goods and services trade negotiations, sanitary and phytosanitary measures, technical barriers to commerce, trade defense mechanisms and rules of origin.
The Japanese delegation underlined the significance of the meeting which marked the resumption of contacts with Mercosur, somehow stalled and convened on the need to continue the dialogue to advance economic links in trade and investments.
Precisely Mercosur exports to Japan during 2016, reached US$ 5.3 billion while imports totaled, US$ 4.8 billion.