Galicia will receive Euro 100 million to promote the seafood canning industry
Wednesday, May 10th 2017 - 05:39 UTC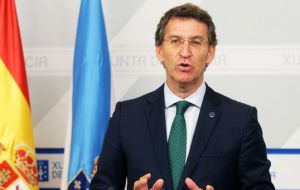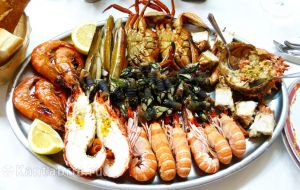 The president of the Government of the Spanish region of Galicia, Alberto Núñez Feijoo, announced a strategic plan for the canning industry that will consolidate the sector in the gourmet markets and maintain Galicia as world leader in the field.
Additionally he advocated working side by side with the private sector to increase competitiveness, and added value of by-products of catches and discards.
To achieve this goal, Nunez Feijoo said that the sector will receive an endorsement of EUR 100 million, with funds provided by the European Union, and the Spanish central and Galician governments.
During his speech at the ceremony presenting Anfaco-Cecopesca Medals, the president of Galicia recalled that the autonomous community has always been able to take advantage of the potential of a sector that represents around 12,000 jobs, 6.5% of industrial employment, and invoiced almost EUR 1.3 billion annually.
According to the Galician Government, this competitive sector places Galicia as the first European region and the second largest in the world in the production of canned fish and shellfish, and with the capacity to advance by exporting 80% of its production.
Feijoo concluded highlighting Anfaco-Cecopesca as an example of the sector's long history and its desire for progress and improvement. He said that, "not in vain, this organization represents more than 200 companies and is a strong bet for the future, a commitment to innovation, knowledge and to grow according to the times". (FIS).