YPF crude and gas output expected to decline 3% in 2017, due to labor problems and bad weather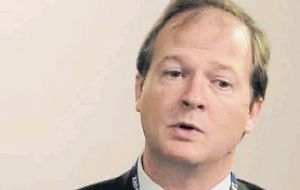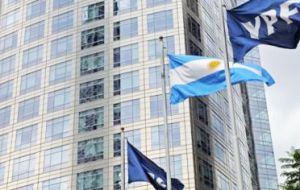 Argentina's state-run oil firm YPF expects a 3% decline in crude and natural gas output this year due to labor problems and bad weather, Chief Financial Officer Daniel Gonzalez told investors during a conference call in Buenos Aires.
YPF posted first-quarter profit of 192 million pesos (US$12.47 million), down 78% from 855 million pesos a year earlier, the company announced last week. It said total petroleum production for the quarter fell 1.5% from a year earlier to 573,500 barrels per day.
"Clearly 2017 is not going to be a strong year in terms of hydrocarbons production," Gonzalez told investors on the call. "At this point we are targeting a 3% decline in our hydrocarbons production for this year," he added.
The company is seeking partners to develop some of the world's largest shale reserves in the southern Patagonia area of Argentina. The negative production estimate was due to bad flooding in Chubut province and labor disruptions earlier this year as the government was negotiating a new pact with unions.
"We are envisioning (the 3% production decline), with some of the conflicts that we went through with the unions, that had to do with structural changes, which I think are a great thing for the long term, and also with negative weather that affected Chubut," Gonzalez said.
Argentina sealed a deal this year with unions and oil companies including Chevron Corp and Royal Dutch Shell Plc to guarantee investments in exchange for greater labor flexibility and wellhead price subsidies.