Brazil states RAF Hercules flights from or to Falklands are "humanitarian motivated"
Tuesday, May 16th 2017 - 10:04 UTC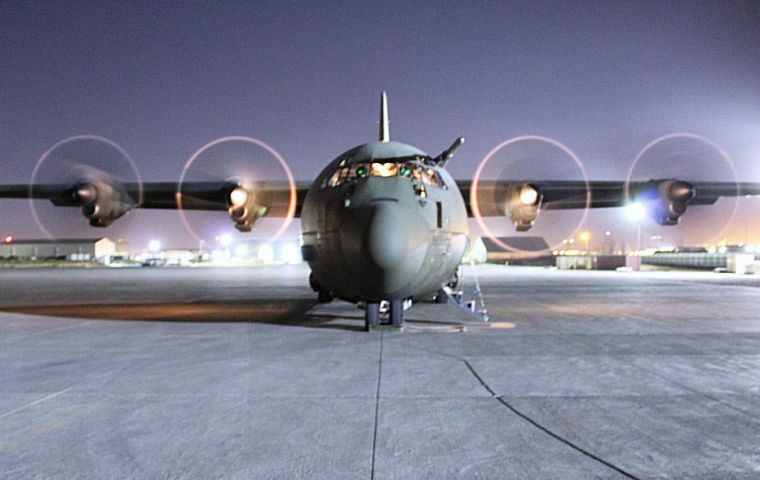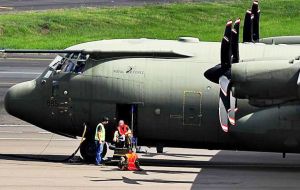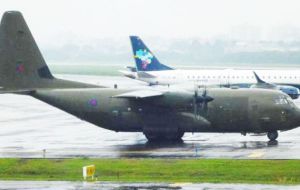 The Brazilian government discards any "irregularities" in allowing British military aircraft, flying to or from the Falkland Islands, landing in its airports since the authorizations are humanitarian motivated, revealed a source from the Brazilian government to the Argentine news agency, Telam.
"Brazil accepts the landing of aircraft for humanitarian motives. The Hercules from the RAF are catalogued that way, since they are internationally recognized as search and rescue, SAR" added the source from the government of president Michel Temer.
The Brazilian foreign ministry, better known as Itamaraty Palace said that Brasilia's official position is not to comment the episode, and a spokesperson from the Defense ministry reiterated that who is responsible for collecting data on those flights is the Brazilian Air Force, which keeps records of such episodes.
Argentina expressed its concern to Brazil at the beginning of the year and the foreign minister Susana Malcorra recalled there is an agreement between South American countries, in solidarity with Argentina's sovereignty claim over the Islands, to impede the landing of aircraft heading for or coming from the Falklands.
According to the Brazilian government spokesperson, Brazil does not allow the British transport by air or sea, (which is not considered humanitarian), of troops or military provisions to or from the Islands.
The three conditions under which Brazil accepts exceptionally UK military flights which are heading to or coming from the Falklands are: humanitarian emergency situations, (which include the support and maintenance of SAR equipment which the British have in the Islands); air emergency, and medical emergency situations.
According to Argentine sources so far this year four RAF Hercules flights have landed in Brazil for fuelling: two in Porto Alegre, Salgado Filho terminal, and two in Sao Paulo, Guarulhos international airport.
The spokesperson added that "since mid XIX century, when Brazil was an empire, it has recognized the Malvinas Islands are Argentine". Furthermore "contacts between Brazil and Argentina are frequent, and the issue can be addressed at different levels".
The Brazilian government source added that in 2015, under removed Brazilian president Dilma Rousseff the number of these flights totaled 15, while during 2016, under the new administration they were down to half.
"Under the previous government as with this government, the Brazilian position has been in accordance with the same humanitarian motives, taking into account that the Hercules aircraft are recognized internationally as search and rescue", pointed out the spokesperson.
Additionally "Brazil has had contacts through different diplomatic channels with Argentine authorities in the last few months to address the issue. In those meetings Brazilian diplomats have explained that the position of Brazil in not accepting regular British flights to and from the Islands is voluntary and unilateral, based in the historic support of Brazil to Argentine sovereignty right over the Malvinas Islands."