Amnesty International blasts Brazilian police systematic killings and impunity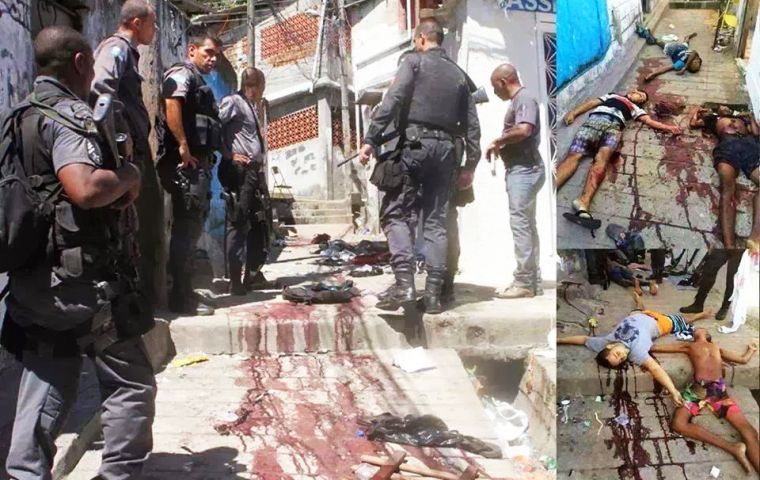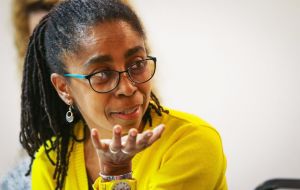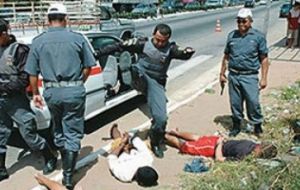 Amnesty International lambasted "impunity" for Brazilian police who kill suspects during operations after a regional rights court ruled against Brazil in a spate of slayings in the 1990s. The Inter-American Court of Human Rights ruled last week that Brazil must reopen investigations into the killings of 26 people in a Rio de Janeiro favela two decades ago and should provide compensation.
"This judgment shines a long overdue light on the appalling human rights violations perpetrated by Rio's police force against young, poor, black individuals who were unarmed,? said Jurema Werneck, executive director of Amnesty International Brazil.
Marisa Vassamon, head of campaigns for Amnesty in Brazil, called the court ruling "a victory in the context of police violence in Brazil. It's been more than 20 years of impunity."
The shootings, as well as the rape of three women, took place in October 1994 and May 1995 in the Complexo do Alemao favela, a sprawling slum of alleys inhabited by working class Brazilians and partly ruled over by powerful narco gangs.
To this day, heavily armed Rio police remain locked in confrontation with the gangs. Shootouts between the two sides often lead to injuries and deaths among bystanders, while Amnesty and other human rights organizations accuse police of continuing to use extrajudicial killings and torture.
More than 60 police officers have died in Rio de Janeiro state already this year in what officers describe as an undeclared war. Amnesty said that Rio police had killed 920 people last year, up from 416 in 2013.
"Police violence is still a reality in favelas and marginalized areas of Brazil. We hope this judgment will go some way towards stemming the horrific violence that seems to have become embedded in Brazil's police operations," Werneck said.
Vassamon said that the deadly violence was a nationwide phenomenon, noting that a quarter of homicides across the country in 2015 were the result of police action.
"This court decision could change the strategy for fighting this violence here, because it creates a precedent for pressuring the state and different governments to set targets for reducing homicides," Vassamon added.