Army troops sent to western Venezuela region to quell riots and looting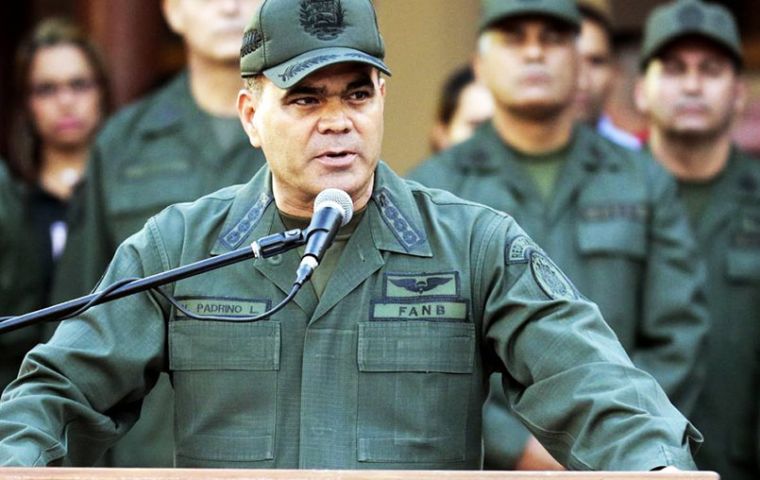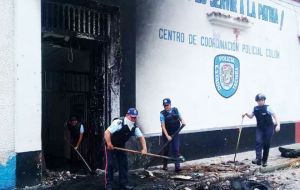 Venezuela's government said on Wednesday it was sending troops to the western region of Tachira, rocked by violence during anti-government protests, as the United Nations Security Council prepared to discuss the crisis.
The death of a 15-year-old boy meanwhile brought the death toll from weeks of protests to at least 45, a dark milestone that matched the number killed in the last comparable wave of unrest, in 2014.
Looting and attacks against security installations erupted overnight in the state of Tachira, which borders Colombia, authorities said. The state prosecution service said on Twitter the boy was killed "during a demonstration" there.
"I have ordered the transfer of 2,000 guards and 600 special operations troops" to Tachira, Defense Minister Vladimir Padrino Lopez said on state television channel VTV.
Authorities said in a report on Wednesday that in Tachira some 20 shops, restaurants and a school were looted, two police stations set on fire and a military outpost attacked with firebombs over the previous night. One military commander was hurt, it said.
Clashes have erupted across the country during protests in anger at Maduro's handling of an economic and political crisis. The unrest has left at least 45 people dead since April 1, prosecutors say. Two of those people died in Tachira on Monday.
Protesters blame Maduro for an economic crisis that has caused shortages of food and medicine. They are demanding early elections and accuse him of trying to cling to power. Maduro has accused the opposition of plotting a coup against him with U.S. backing.
"We cannot call these demonstrations. These are subversive actions … which are now verging on armed insurgency," said Padrino, who as well as defense minister is also commander of the armed forces.
He accused the opposition of trying to start a civil war and wanting "to turn Venezuela into another Syria.". But "we will not let the homeland fall into chaos," he said.
The U.N. Security Council discussed behind closed doors the unrest in Venezuela on Wednesday, at the request of the United States.
"In Venezuela, we are on the verge of humanitarian crisis," U.S. Ambassador Nikki Haley said in a statement ahead of the meeting.
"For the sake of the Venezuelan people, and the security of the region, we must work together to ensure Maduro ends this violence and oppression and restores democracy to the people."