Bovespa plummets 8.8% and Real suffers the largest drop in 14 years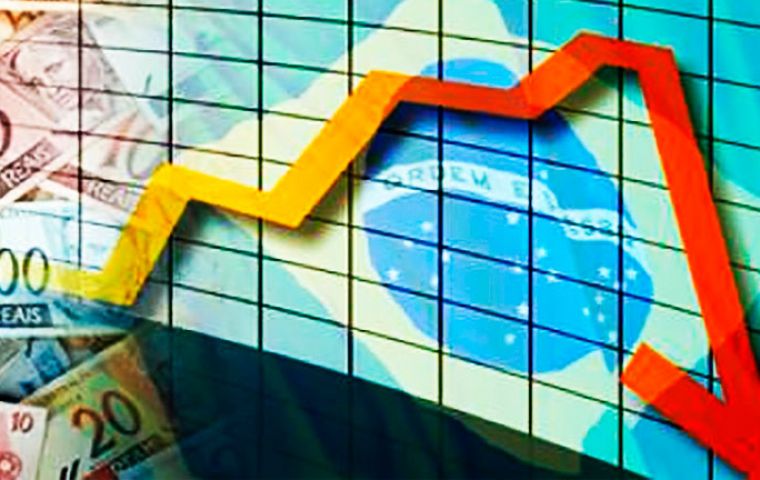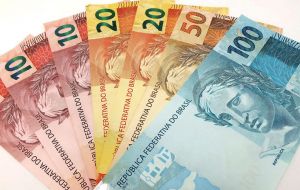 Brazilian markets plummeted on Thursday as allegations that President Michel Temer condoned bribes to silence a key witness deflated investor optimism about the prospects for his ambitious pension and labor reform agenda.
Brazil's benchmark Bovespa stock index. BVSP closed 8.8% lower, its biggest daily decline since the 2008 financial crisis. Trading had been halted for an hour after a 10 percent drop triggered a circuit-breaker mechanism.
Blue-chip stocks such as lender Itaú Unibanco Holding SA and state-controlled oil company Petrobras dragged the index lower. The declines slashed 26 billion reais (US$7.7 billion) off the individual market values of Itaú and Petrobras.
"Brazilian stocks and assets and their currency have rallied very strongly up until really today. It's a big pullback and ... it at least brings the risk up to the surface again," Alliance Bernstein Managing Director of Equity Product Management Eric Sprow said.
The report threatened to torpedo a two-year rally in Brazilian assets as traders quickly reassessed the chances of success of efforts to streamline the country's social security system and reform labor regulations. As a result, policymakers' attempts to curtail the growth of public debt and foster economic growth may also be in doubt.
Strategists at JPMorgan Securities and UBS Securities downgraded their recommendations on Brazilian equities to "neutral," citing increased risks to the implementation of structural reforms.
Trader Thiago Castellan at São Paulo-based Renascença brokerage said: "For the market, it's not a question of whether Temer will be ousted or not. The question is whether it will be quick and for how long reforms will be delayed."
The Brazilian Real slumped 8.8% to 3.38 Reais, the biggest percentage drop in 14 years, wiping out its gains in 2017, while bond prices tumbled.
Strategists at Credit Suisse Securities revised forecasts for the Brazilian real, saying the reform agenda was likely to be put on hold. They expect the currency to weaken to 3.50 in three months and 3.70 in 12 months, up from 3.20 and 3.50 previously.
The central bank sold US$4 billion worth of new traditional currency swaps, increasing the stock of outstanding swaps by nearly a fourth from the current US$17.7 billion.
Over the last two years, the bank has acted to reduce the amount of swaps, which function like future dollar sales to investors, from more than US$100 billion by late 2015, to cut taxpayers' exposure to currency moves and limit market imbalances.
Finance Minister Henrique Meirelles on Thursday called foreign and local investors to try to calm markets that plummeted on fears Temer may be forced out of office after new corruption allegations, according to a government source briefed on the matter.