Latin American exports rebound in first quarter of 2017 pushed by commodity prices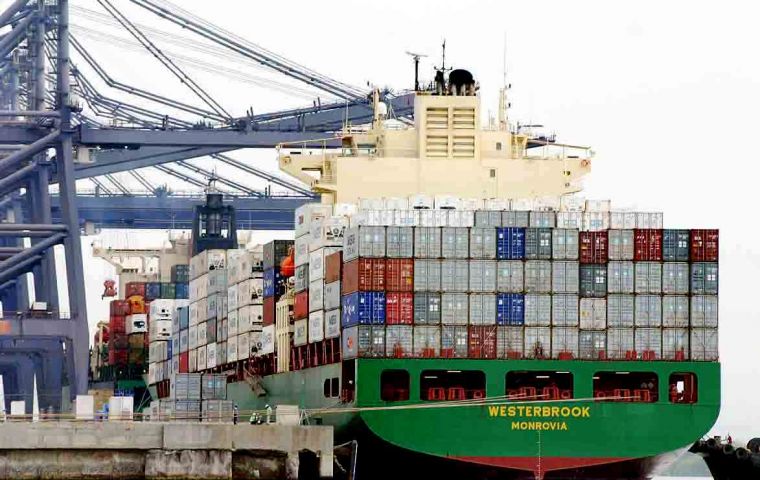 After four consecutive years of contraction, Latin American and Caribbean exports returned to a path of growth. In the first quarter of 2017, the value of goods exports increased 17% year-on-year, having contracted 2.9% in 2016.
The recovery was driven primarily by a rebound in commodity prices, according to an analysis conducted by the Inter-American Development Bank (IDB) using detailed data for 25 countries in the region.
The update to the annual report Trade Trend Estimates of Latin America and the Caribbean argues that, in 2016, regional exports followed a trend similar to that of world trade, whereas the recovery observed in the beginning of 2017 was more intense.
"The trend reversal is great news for Latin America and the Caribbean. Yet, in the current context, one should not overestimate the drivers of this export expansion, which remain unstable and still restricted to a few regional economies," said Paolo Giordano, Principal Economist of the Integration and Trade Sector and coordinator of the report.
Countries with a high share of oil and mineral products in their export supply posted the largest increases, due to the recovery in commodity markets.
Meanwhile, export volumes in the entire region registered only a slight acceleration of 2.2% on average, and real export growth was observed in just a few countries.
South American countries exhibited the strongest recovery, with an average export growth of 23%.
Noteworthy in this group were the performances of Venezuela, with a 75% increase, followed by Peru with 39%, Ecuador with 34%, Colombia with 31%, and Brazil with 24%. Mesoamerica (Mexico and Central America) and the Caribbean registered an expansion of 11 and 12%, respectively.
The return to an export growth path marked the end of the longest trade recession in the region's recent history, which lasted 24 months. Despite the expansion, the value of exports remains 10% below its peak registered in 2014.
For this incipient and unstable recovery to become sustainable, factors that have been generating uncertainty in the global economy need to be significantly reversed.
Real growth in China, the United States and the European Union could sustain the export recovery in the next trimester. However, efforts to promote competitiveness and regional integration should be intensified, while the risks of implementation of protectionist policies should be overcome.