Suspected terror attack in Manchester pop concert kills 19 and leaves scores injured; Tuesday campaigning suspended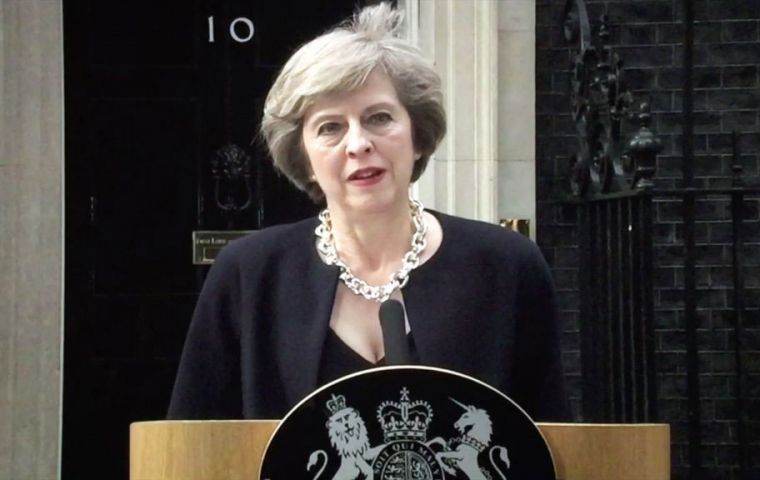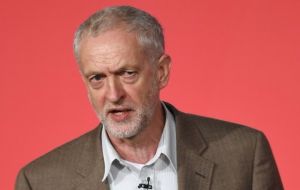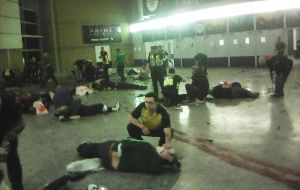 Nineteen people have been killed and more than 50 injured in a suspected terror attack at Manchester Arena. The blast happened at 22:35 BST on Monday following a pop concert by the US singer Ariana Grande.
PM Theresa May said her thoughts were with those affected by "what is being treated by the police as an appalling terrorist attack". Paramedics at the scene were reported having treated some of the wounded for "shrapnel-like injuries".
North West Ambulance Service said it had taken 59 casualties from the explosion to hospitals and treated a number of walking wounded.
In light of the attack the Conservatives, Labour, SNP and Liberal Democrats have all confirmed that Tuesday's campaigning in the general election has been suspended.
The prime minister has announced she will chair a meeting of the government's emergency Cobra committee at around 09:00 BST. Mrs. May said: "We are working to establish the full details" of what happened in Manchester.
"All our thoughts are with the victims and the families of those who have been affected," Mrs. May said.
Unconfirmed reports from two unnamed US officials suggested the attack was carried out by a suicide bomber.
Labour leader Jeremy Corbyn tweeted: "Terrible incident in Manchester. My thoughts are with all those affected and our brilliant emergency services."
Greater Manchester metro mayor Andy Burnham said: "My heart goes out to families who have lost loved ones, my admiration to our brave emergency services. A terrible night for our great city."
British Transport Police said the explosion was in the arena's foyer, which connects with Victoria train and tram station, a major hub on the northern edge of the city centre. Shortly after the blast the station was closed and all trains cancelled.
The arena explosion occurred shortly after Ariana Grande left the stage at the arena, the city's largest indoor venue with a concert capacity of around 18,000.
Grande - a 23-year-old American TV teen actress-turned-pop star - has a strong following among teenage girls and children. The pop star tweeted "broken. from the bottom of my heart, i am so so sorry. i don't have words."