Gibraltar will switch the EU flag for Commonwealth flag after Brexit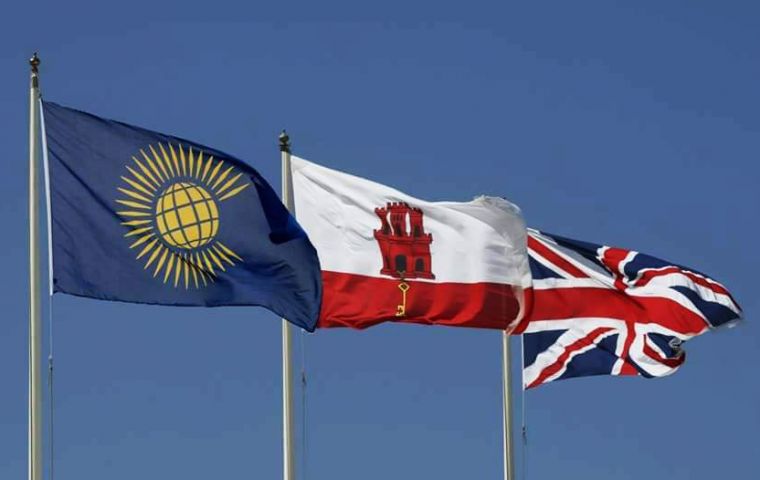 Gibraltar will switch the EU flag for the Commonwealth flag as it seeks to forge "strong and enduring" trade relationships around the world after Brexit, Chief Minister Fabian Picardo said. The Chief Minister was speaking at the opening of a conference focusing on Brexit and the importance of the Commonwealth to the UK and Gibraltar's futures.
Close to 40 parliamentarians from 11 Commonwealth countries are attending the 47th Regional Conference of the British Islands and Mediterranean Region [BIMR] in Gibraltar.
The theme of the conference is strengthening the role of the BIMR region considering the role of small branches post-Brexit.
"Brexit is an obvious dominating political issue because of the interplay that Gibraltar has with the UK and with the rest of the EU," Mr Picardo said. "We have a land border not just with one Member State but with the EU itself, the whole continent."
"Of course the effects of Brexit on Gibraltar will be difficult to manage, but I'm sure that as a community we will demonstrate that we have the ability and resilience to sustain the worst challenges that can be brought to our shores of that I have absolutely no lack of confidence."
"We should do so only by exploiting the relationships we have with friends around the whole and many of those friendships we share around the world we share because of the Commonwealth. Relationships across the Commonwealth are what's going to make Gibraltar strong and enduring in trade."