Manchester terrorist with ISIS "proven links" in Libya and Syria; UK threat level at its highest; 3.800 troops on patrol
Wednesday, May 24th 2017 - 09:50 UTC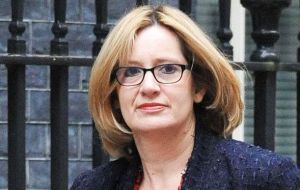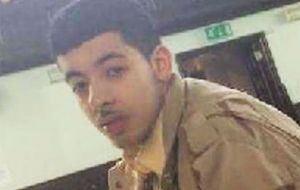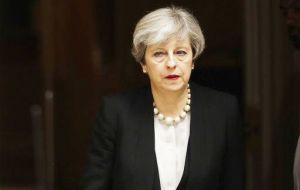 The man British police say blew himself up as a packed concert was letting out in Manchester, England Monday night is believed to have traveled to Syria and had "proven" links with ISIS. France's interior minister Gerard Collomb said Wednesday that British and French intelligence have information that Salman Abedi, 22, had been to Syria, although it is unclear if he was part of a larger network of attackers.
Collomb spoke with British Prime Minister Theresa May and said the two countries should continue cooperating closely on counterterrorism efforts despite Britain's pending exit from the European Union. It was also reported the attacker had recently returned to the U.K. from Libya days before the attack, according to his friends.
Abedi — who was born in Britain to Libyan parents — had traveled to the war-torn North African nation "three weeks ago and came back, like, days ago," a friend was reported telling UK media.
Now, investigators are attempting to learn whether the university dropout attended a terrorist training camp in Libya, where ISIS and Al Qaeda fighters are engaged in a bloody war against government forces. Meanwhile, other media reported that authorities were also looking at the possibility that Abedi had traveled to Syria from Libya without drawing the notice of British authorities.
"His potential ties to Syria now very much forms one line of inquiry," one source said.
However, security sources insisted their top priority is determining who constructed the bomb that caused such carnage at the Manchester Arena Monday night. Detectives who have viewed closed-circuit TV footage indicated that Abedi placed an explosive-laden suitcase on the ground in the foyer of Manchester Arena at around 10:30 p.m., as a concert by pop star Ariana Grande was ending.
Moments later, the bomb exploded, killing at least 22 people and injuring nearly 120 others. It was the deadliest terror attack on U.K. soil since a quartet of suicide bombers killed 52 people in central London in July 2005.
As Great Britain's terror threat was raised to its highest level for the first time in a decade, counterterrorism officers feared that the person who constructed the "sophisticated" explosive device could be on the loose.
Earlier Tuesday, at least 20 heavily armed, helmeted police surrounded a house listed as Abedi's address in the Fallowfield area of south Manchester and blasted down the door.
The British electoral roll lists Salman Abedi and Ismail Abedi as current residents of the house. Others with the same name are recorded as living there in previous years. Ismail Abedi, 23, was arrested on a nearby street and remained in custody Tuesday evening.
Neighbors remembered the suspected suicide bomber as a tall, thin young man who often wore traditional Islamic dress. Some said Abedi had grown a beard in the past year, would chant Islamic prayers loudly in the street and flew the green flag of Libyan Islamists from the roof of his house.
Meanwhile Amber Rudd has criticized US security services for leaking information relating to the Manchester terror attack with the Home Secretary warning Washington it must not happen again. A number of details including the identity of the attacker and the death toll entered the public domain in the immediate aftermath of the suicide bombing with the information reportedly leaked by security officials in America.
Ms Rudd described those leaks as "irritating" as she said that the UK had told its key security ally to stop releasing information which British police do not want publicly known.
Scotland Yard has confirmed that soldiers are to guard "key locations" across London as Britain is on critical terror alert amid fears Salman Abedi did not act alone. Troops are being deployed to sites including Buckingham Palace, Downing Street, the Palace of Westminster and embassies.
Some 3.800 military will replace armed police at many locations under Operation Temperer, which is being enacted after security experts warned the Government that another terrorist attack could be imminent.
Ms Rudd said that it is "likely" he was not acting alone as she confirmed up to 3,800 troops can be deployed across the UK.
Prime Minister Theresa May has raised the threat level to the highest possible rating, meaning another atrocity is expected. She said a "wider group of individuals" could have been involved in the Manchester Arena blast rather than just Abedi.
The decision to raise Britain's terror threat level for the first time since 2013 was taken at a meeting of the Government's emergency Cobra committee.
Scotland Yard said the military will be working under Scotland Yard's command structure to provide "static armed guarding at key locations". This will free up armed officers to carry out patrols".