Further Manchester arrests, "the operation is still at full tilt" says Home Secretary Rudd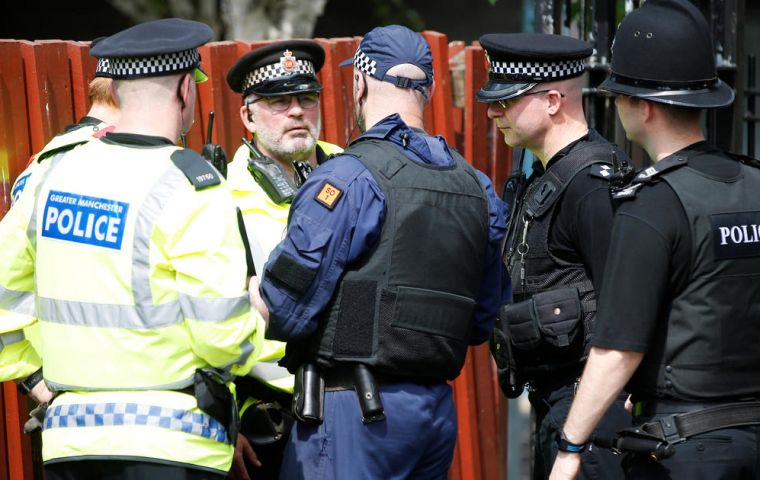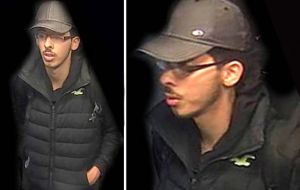 British police made two more arrests and stormed three more locations Sunday as they hunted for suspects in the Manchester bombing, while a government minister said members of attacker Salman Abedi's network may still be at large.
Greater Manchester Police said two men - one 25 years old and the other 19 - were arrested in the city on suspicion of terrorist offenses. Eleven other men between the ages of 18 and 44 also were in custody.
"They're very significant these arrests. We're very happy we have got our hands around some of the key players that we're concerned about," said Britain's head of national counter terrorism policing, Assistant Commissioner Mark Rowley. "But as I say there is still a little bit more to do."
However several key questions remain unanswered: Did Abedi receives help making his bomb, were more explosives produced and are there plans for another attack?
Police say that 1,000 people are working on the investigation, trying to track down Abedi's accomplices and piece together his movements in the days before he detonated a bomb at an Ariana Grande concert. The explosion killed 22 people - including seven children under 18 - and injured more than 100.
"The operation is still at full tilt," Home Secretary Amber Rudd said, adding that some suspects could remain at large."Until the operation is complete, we can't be entirely sure that it is closed," she said.
The government of Prime Minister Theresa May is facing criticism after acknowledging that Abedi was on security services' radar, but wasn't a major focus on scrutiny. Rudd said Sunday that intelligence agencies were monitoring 3,000 suspected extremists and had a wider pool of 20,000 people of interest.
British police now have 13 suspects in custody - including Abedi's elder brother Ismail; another brother and Abedi's father have been detained in Libya. Police have released surveillance-camera images of Abedi on the night of the attack that show him dressed in sneakers, jeans, a dark jacket and a baseball cap. The straps of a backpack are visible on his shoulders. Authorities are appealing for more information about his final days. They say he returned to Britain from Libya on May 18, and likely completed assembling his bomb at a rented apartment in central Manchester.
There were prayers for the victims at church services across Manchester on Sunday. In Rome, Pope Francis led thousands of people in St. Peter's Square in prayer, saying he was "close to the relatives and all those who are weeping for the dead." On Saturday, Britain lowered its official terrorism threat level from "critical" to "severe" after police said they had dismantled a large part of Abedi's network.