German election turns into a Trump bashing exercise for "weakening the West"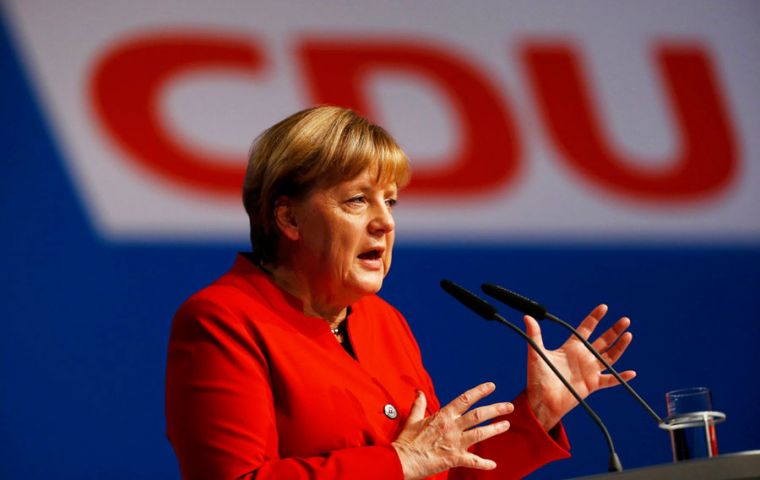 Germany's top politicians have stepped up criticism of US President Donald Trump, a day after Chancellor Angela Merkel said the US and UK were no longer reliable partners. On Monday Mrs Merkel said it was right not to gloss over differences with the US, while her foreign minister said Mr. Trump's actions "weakened the West".
It comes days after the G7 summit, where Mr. Trump refused to commit to the 2015 Paris climate deal. Germany goes to the polls in September.
German opposition leader Martin Schulz accused Mr. Trump of having tried to "humiliate" Mrs. Merkel in Brussels. It was unclear exactly what incident a furious Mr. Schulz was referring to, but he accused the US president of "acting like an autocratic leader".
Speaking at a conference on sustainable development in Berlin, Mrs. Merkel reiterated her call for Europeans to take their fate into their own hands.
The debate at the G7 meeting in Italy had shown it would be difficult to make the 2015 Paris climate deal work, she said.
Those putting on "national blinkers" on matters of international sustainability were going about things the wrong way, she said.
Mr. Trump has said he will make a decision on the Paris agreement this week. He has previously pledged to abandon the Paris deal and expressed doubts about climate change.
However, Mrs. Merkel also said at the conference that she remained a "convinced Trans-Atlanticist". On Sunday she said Germany and Europe wanted friendly relations with the US and UK as well as with other regional powers, such as Russia.