Falklands government releases events of the 35th anniversary of the War
Wednesday, May 31st 2017 - 20:55 UTC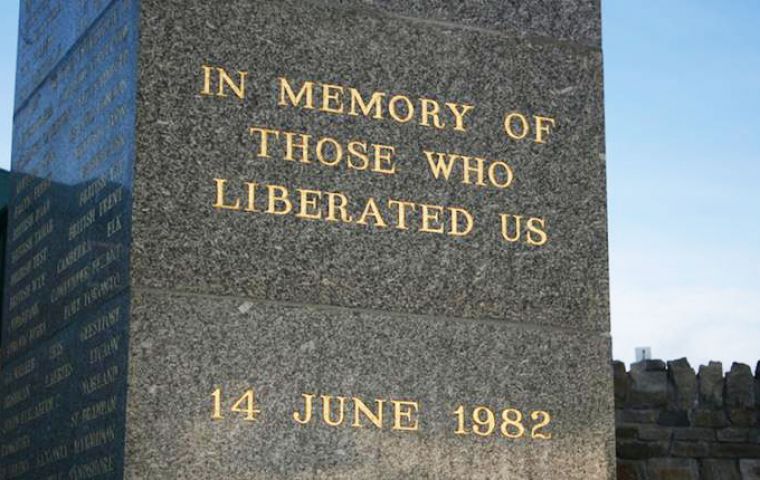 The Falkland Islands Government has released details of imminent events, both official and informal, which will focus on the 35th Anniversary of the 1982 War. Additionally, FIG announced that the following people shall be here as official guests of the Government from the 12th-16th June:
• Brigadier Alastair Bruce of Crionaich OBE VR ADC DL and his partner Mr Stephen Knott. Brig. Bruce served in the Scots Guards in 1982 and currently works for Sky News.
• Mr David Robb RM and Mrs Rebecca Robb. Mr Robb was the youngest Royal Marine to serve in the Falkland Islands during 1982. He subsequently spent 26 years working for the Shropshire Fire and Rescue Service.
FIG is also about to publish in June a booklet detailing 35 years of development since 1982 has been largely completed, and copies will be made available locally.
In addition, commemorative coins have been commissioned and will be issued to all children in the Islands in June also.
On June 11, the annual service at Pangbourne Chapel will be held in the UK and on June 13 there will be an evening of Reflection in the Town Hall organized by Katrina Stephenson.
Also on June 13 the Government Reception is held in London.
Following the Liberation Day events on June 14 there will be a ball on the 16th. More events are listed for later in the month in the UK. (Penguin News)