Value-added South Georgia Toothfish promoted at the world's largest food service trade show
Friday, June 2nd 2017 - 06:56 UTC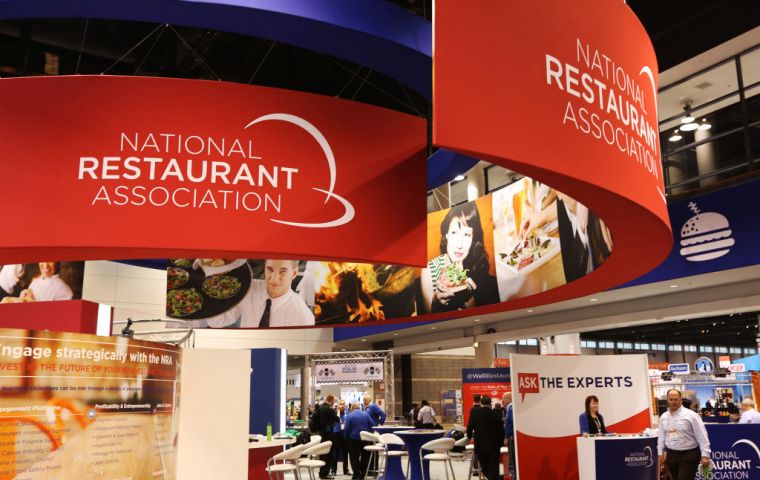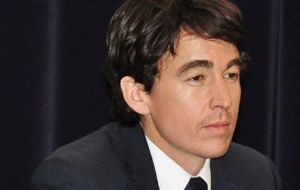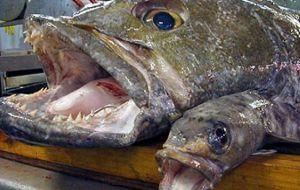 Falkland Islands local company Georgia Seafoods Ltd joined food and beverage companies from 110 countries and all 50 states to exhibit at the National Restaurant Association's annual trade show held in Chicago last weekend. The show is an essential destination for over 45,000 buyers representing the USA's burgeoning food service sector.
Georgia Seafoods Ltd, a longline fishing company that participates in the South Georgia Toothfish fishery, has teamed up with local fish processor the Falkland Islands Fish Company to develop a line of value-added South Georgia Toothfish products.
James Wallace said the show provided an excellent platform to connect with the decision makers from the full spectrum of the USA food industry.
"Toothfish has the advantage of a strong consumer base in the US, and the South Georgia story resonates with the fine dining sector where environmental concerns and the fight against illegal fishing are forceful factors that influence buying decisions," said Mr. Wallace.
"It's the ideal flagship product to lead with in new markets and a door opener for follow-on products aimed at different categories that the Falklands factory has in the pipeline."
Retailers were favorable towards the brand commenting that the South Georgia mark of origin and use of the South Georgia flag offered interesting differentiation at a consumer level through a perceived high level of quality of British goods mixed with an edgy pull to the history of the region.
Production began in 2016 and now that the market has been tested, and the results have been positive an increase in volume is planned.
Mr. Wallace said that the challenge for the company now is one of market penetration.
"The supply chain for value added is entirely different to the fishery products that the company produces. It is an opportunity to enter the retail and food service distribution sectors and build relationships with seafood operators further down the supply chain where alliances with supermarket chains and food service distributors can drive product development and increase opportunities for the new processing plant."
Building works are currently underway to increase the capacity of the plant situated to the East of FIPASS, which will allow the firm to scale up its production.
Investments in technology upgrades will allow the factory to widen the range to include cooked products. (Penguin News).