"Cherish the planet that protect us" urges UN Secretary General Antonio Guterres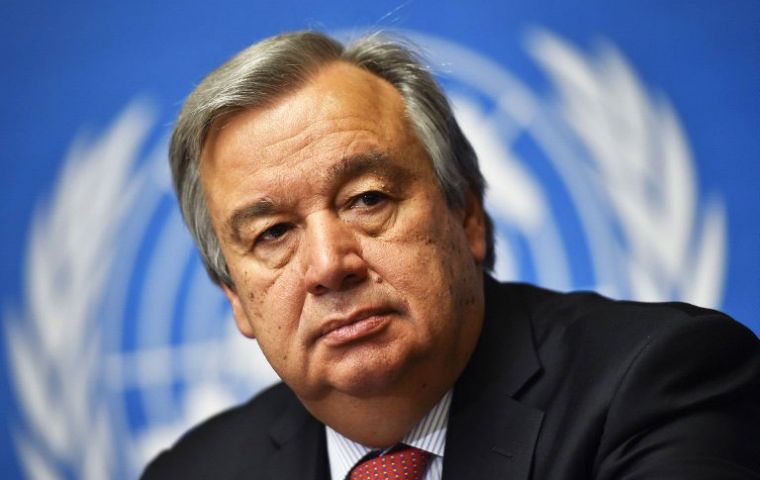 On World Environment Day, which is observed on 5 June every year, United Nations General Secretary Antonio Guterres urged everyone to ''cherish the planet that protect us''. In a video message, "Connecting people to Nature", uploaded on YouTube, Guterres said, "Without a healthy environment we can't end poverty or build prosperity. We all have a role to play in protecting our only home."
In the 38-second video clip, Guterres appealed people to use less plastic, drive less and waste less food and asked to reconnect with nature. Watch the full video.
Pointing to land, water oceans, forests, and "the air that we breathe," the UN chief reaffirmed that everyone has a role to play "in protecting our only home," including using less plastics, driving less, wasting less food and "teaching each other to care."
"On World Environment Day – and every day – let us reconnect with nature. Let us cherish the planet that protects us," concluded Mr. Guterres.
Since its inception in 1972, World Environment Day has grown to become a global platform for positive environmental action and is celebrated in more than 100 counties across the world.
World Environment Day is organized around a theme that focuses attention on a particularly pressing environmental concern. The theme for 2017 is 'Connecting people to nature'. World Environment Day has a different global host country and this year's host is Canada, where the official celebration will take place.
World Environment Day is an important part of Canada's 150th birthday celebrations. As part of the festivities, Canada offers free passes for its national parks throughout 2017.
"We can enjoy nature year-round, but World Environment Day is when the whole world comes together to celebrate our beautiful planet," said Erik Solheim, the head of UN Environment. "It reminds us of what a treasure nature is, and encourages us all to protect and appreciate our environment."
The UN Environment Program says thousands of people across six continents are joining massive clean-ups of beaches and parks, countries are protecting 1,600 square kilometers of land, and over 30 iconic landmarks, including the Empire State Building, 'Christ the Redeemer' statue in Rio, and Niagara Falls, will light up in green.