UK election: only half of under 30 certain to vote on Thursday, shows poll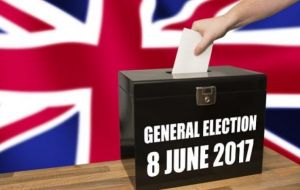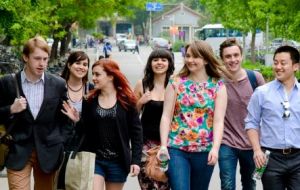 Only half of Britons under the age of 30 say they are certain to vote in Thursday's election, according to a survey that casts doubt on Labour leader Jeremy Corbyn's strategy of energizing non-voters. According to the Financial Times, the youth vote has been a source of uncertainty in opinion polls, some of which imply turnout among young people of up to 80% on Thursday — nearly double the levels seen in previous elections.
The National Centre for Social Research, an independent research group, found that 53% of Britons under the age of 30 were certain to vote. Of that group, 62% said they had voted in 2015. Roger Harding, the agency's head of public attitudes, said youth engagement with politics looked "roughly similar" to previous levels.
"Either there has been an unprecedented surge in willingness to vote among young people, or some of the polls are out," he added. Among voters over the age of 60, 79% said they were certain to vote.
However, because the survey took place in the month to May 28, some responses will have been made before the party manifestos were released. To be eligible to vote on Thursday, Britons had to register by May 22.
NatCen's research also found some succor for those speculating about the creation of a new political party, with 56% of all voters saying that their views were not represented by existing groupings. "There is a large chunk of voters who do not feel represented by current political parties . . . They do skew to people who would traditionally be Labour voters," said Mr. Harding.
Those who felt unrepresented were more likely to hold blue-collar jobs, live in local authority or housing association properties, be under the age of 60, and favor redistribution of wealth. However, they were also likely to place a high value on order as opposed to individual freedoms.
"That does not lend itself easily to a centre-left, revamped Liberal Democrat-type party," said Mr. Harding.
When UK prime minister Theresa May called the snap general election in April, she said the country was "coming together" after the divisions of last year's Brexit vote. But in NatCen's survey, divisions were still evident. Thirty per cent of people said they thought the UK would get a good deal from Brexit negotiations, while 36% forecast a bad deal. That is similar to the levels NatCen found in February, with 33% predicting a good deal and 37% expecting a bad deal. The survey did not ask whether people thought the next government should press ahead with Brexit.
A survey released on Tuesday by Survation for ITV showed the Conservatives still leading but only one point ahead of Labour and Corbyn, 41.5% and 40.4%.