Argentina resumes exports of lemons to Brazil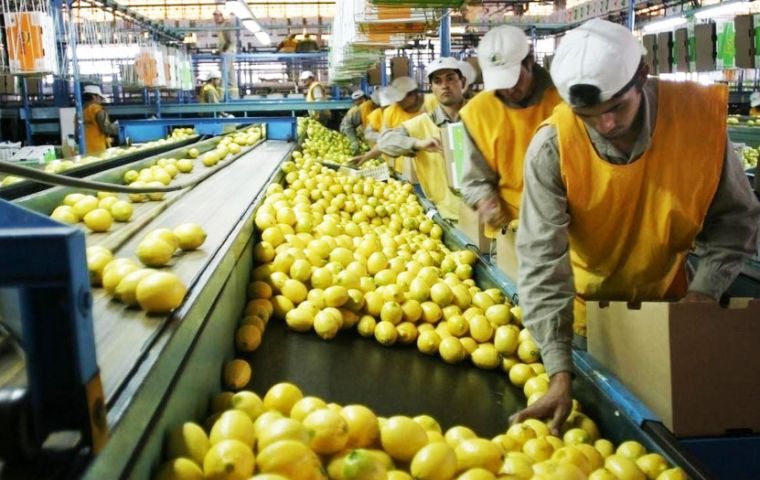 A shipment of 1,400 boxes (21,000 kilograms) from the province of Tucumán has already crossed the border by land on its way to the Sao Paulo Central Market, the national Agriculture Ministry reported Tuesday. Lemon exports to Brazil had been halted in 2009.
The shipment was valued at a price level similar to that paid by the European Union for this type of product. The company behind the trade deal was Citrusvil, which exports about 30,000 tonnes per year, with 20,000 sent only to the European Union.
"Brazil is a bet on the future, it is a new market that is just beginning to consume lemon when it used to only use limes, it is a niche linked to some supermarkets and restaurants," Diego Ruggiero, a spokesman for Citrusvil said.
He added that "in recent years Brazil began to consume lemons, 10 years ago the market did not exist, that is why it is necessary to work in promotional campaigns in that country."
"Today Brazil buys from Spain and Uruguay, but unlike these countries we can supply lemons all year round," Ruggiero explained.
However, exports to Brazil do not come cheap. A shipment to Brazil costs 5,500 US dollars while it would only cost $ 5,000 to reach the port of Rotterdam.
But the industry seems to be on a path to prosperity, nevertheless, since the United States have recently lifted an import ban on Argentine lemons following President Mauricio Macri's trip to Washington last May.